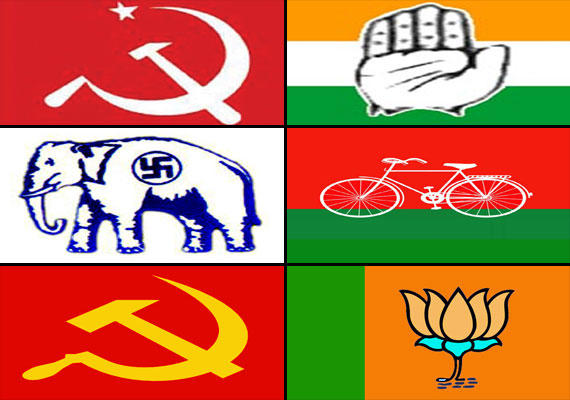 New Delhi: Soon after the fiasco over the controversial ordinance providing protection to convicted MPs and MLAs, the Centre is now prepare a Cabinet note to extend immunity from RTI (Right to Information) to all 1,444 political parties registered with the Election Commission of India.
The key motive behind this move is to shield the six national parties from RTI Act,  viz. Indian National Congress, Bharatiya Janata Party, SP, BSP, CPI and CPI(M).
A note has been submitted to the Cabinet under the signature of Prime Minister Manmohan Singh as in-charge of the department of personnel and training that piloted the controversial amendment.
Overruling the opinion of the law ministry that the exemption in the Right to Information Act apply to 52 recognized parties, the DoPT said this will lead to an "incongruous situation" by discriminating among political parties.
"The proviso suggested by the department of legal affairs would confine only to the 52 recognized (national/state parties) out of 1,444 political parties registered with the Election Commission as on 18.01.2013. This will bring in an incongruous situation, which could be avoided by adding the explanation covering all the political parties registered with the Election Commission," the Cabinet note said.
The note is now available on the DoPT website in keeping with transparency initiatives adopted by the government and in response to widespread public interest in the issue.
The note's argument that there cannot be an apartheid among political parties will only bolster the case of the amendment's opponents who have said the move is an example of the political class banding together to ward off any scrutiny of their affairs.