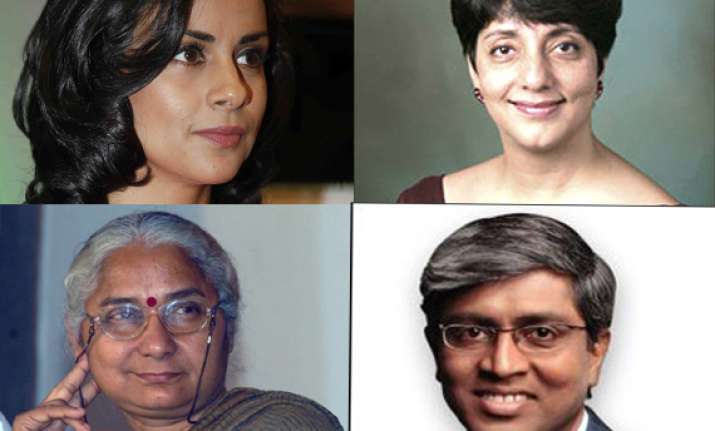 New Delhi: The Aam Aadmi Party has sought to strike a balance by giving tickets to people from diverse fields like media, corporate world, films and academics besides social activists, former defence personnel and retired bureaucrats for the Lok Sabha elections.
Former CEO and Chairperson of RBS India Meera Sanyal, social activist Medha Patkar, actress Gul Panag, academician Rajmohan Gandhi and journalist Ashutosh are among the 242 candidates announced by the party so far for its debut Lok Sabha elections.
"After its success in the Delhi assembly elections, the party has got tremendous response with people from across the country wanting to become members.
With this, also came a long list of people wanting to contest on a party ticket," said an AAP leader.