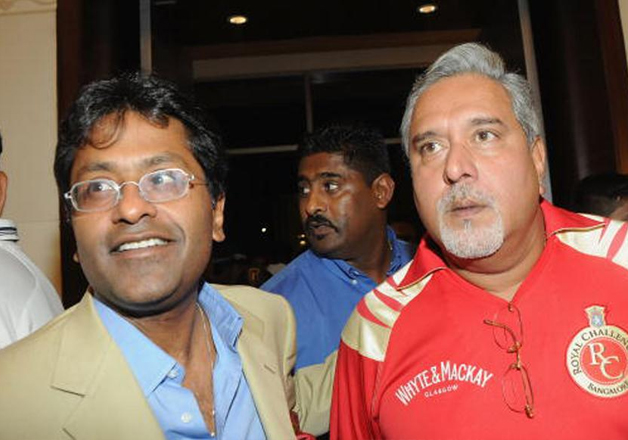 The government today refuted opposition parties' charge that it was not serious about getting controversial liquor baron Vijay Mallya and former IPL commissioner Lalit Modi.
In a written reply in the Rajya Sabha, External Affairs Minister Sushma Swaraj said that the government is serious about bringing back Lalit Modi and Vijay Mallya to India.
The two cases in question remain an issue under discussion between the governments of India and the UK, she said and referred to the Joint Statement issued during the recent visit of British Prime Minister Theresa May to India. 
"According to the statement, it was agreed that ensuring simple and effective visa systems depended critically on cooperation to protect the integrity of border and immigration systems. This included ensuring the timely and efficient return of individuals to their country of origin, as required by their respective national laws," she said. 
"The two Prime Ministers affirmed their strong commitment to enhance cooperation under the Mutual Legal Assistance Treaty. The two leaders agreed that fugitives and criminals should not be allowed to escape the law," she added.
Giving details of both the cases, she also said the law enforcement authorities are contemplating various other steps available under the relevant provisions of the PMLA and the Mutual Legal Assistance Treaty with the UK in order to bring them back. 
In case of Modi, former Chairman of Indian Premier League (IPL), a special PMLA court in Mumbai had yesterday allowed the Enforcement Directorate (ED) to send a Letter of Request (LR) to the British government for execution of a non-bailable warrant against him and his transfer to India for facing probe in a money laundering case. 
Mallya, who has been declared a proclaimed offender by an ED court, also allegedly owes thousands of crores of rupees in loans to various banks in India.
With PTI Inputs