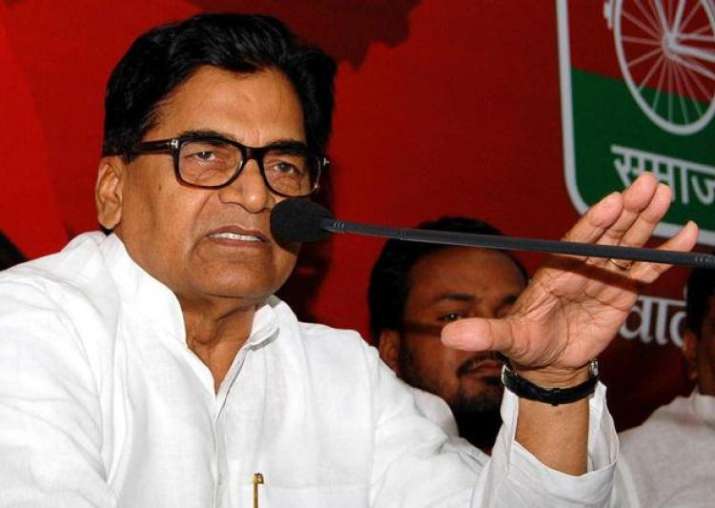 Adding fuel to the ongoing crisis in the Samajwadi Party ahead of crucial assembly polls, general secretary Ram Gopal Yadav on Sunday wrote a one-page letter to party workers saying the future of the SP lay in Chief Minister Akhilesh Yadav.
The letter addressed to "pyare saathiyon" (dear colleagues) said Ram Gopal's aim was to ensure that a state government was formed in the leadership of his nephew Akhilesh.
The Rajya Sabha member who was hitherto considered the think tank of the party has now thrown his lot behind Akhilesh and virtually crossed daggers with his cousins Mulayam Singh Yadav and Shivpal Singh Yadav.
In his letter Ram Gopal said that people with Akhilesh were those who have spilled blood for the party and made great sacrifices whereas those who "minted crores and misused power" were on the other side.
The national party general secretary said while their thinking was positive, others were of negative mindset.
The letter was released around 6.30 in the morning. He is understood to have written from Mumbai.
While no names have been taken, the political overtones in the letter suggest that he was alluring to the other side led by his elder brother Mulayam Singh Yadav.
The letter comes hours before a crucial meeting of party legislators called by Akhilesh at his official residence, where many feel, he could come out with his vision of the road ahead.
Speculation is rife here that the Chief Minister has thrown in the towel and now of the view that only his complete sway over the party decisions could alter the situation and salvage the SP's image, specially before the forthcoming state assembly polls which are just a few months away.
Party veterans led by Rajya Sabha members Reoti Raman Singh, Beni Prasad Verma, Naresh Agarawal and Kironmoy Nanda, who tried to broker truce between the warring father and son on Saturday, will meet the SP chief on Sunday around 11.
At the same time, the Chief Minister is going to meet the party legislators at his official 5, Kalidas Marg residence.
According to sources, neither Shivpal Singh Yadav, who is an MLA from Jaswantnagar, has been invited for the meeting nor many of the legislators who support him.