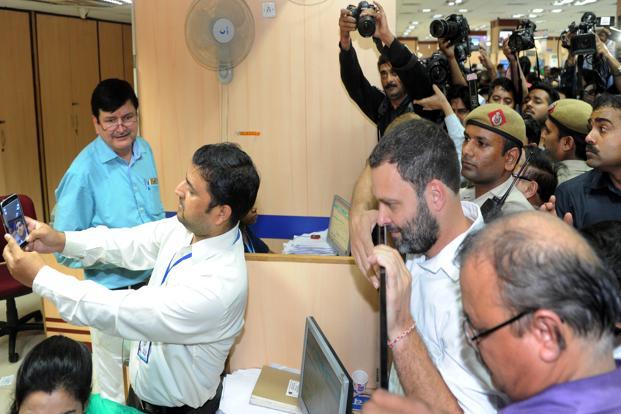 Taking a jibe at Rahul Gandhi who stood in queue outside a bank on Friday, Union Minister of Human Resource Development Prakash Javdekar today said that the Congress vice-president stood in a queue for the first time in his life and that he went there just for a photo opportunity. 
 "He has been in a queue for the first time in his life. All party member from BJP and others have been in queue. Congress is synonymous with corruption. Today when we are fighting corruption, he is fighting for photo opportunity," Javadekar said.
Praising Prime Minister Narendra Mofi for his 'demonetisation' move, Javdekar said that the PM has brought a revolution that will lead to economic independence.  
Javdekar also blasted the Congress party for introducing a culture of loot and corruption in the country. 
 "The Congress looted left, right and centre for years together. What it has achieved is complete mechanism and culture of loot and corruption. Now they want to have new excuses to oppose this revolutionary step of demonetisation because they are badly hurt," he said.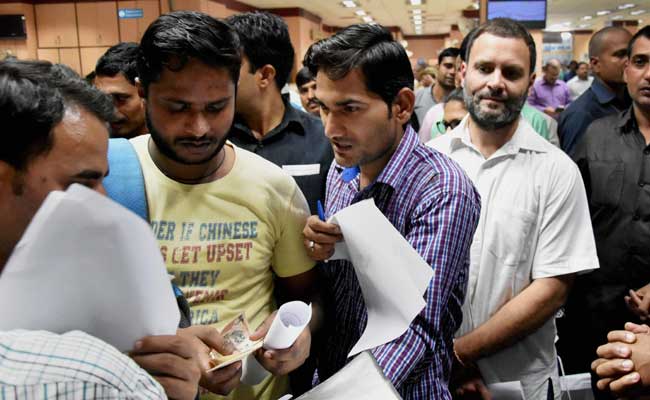 Visiting the bank on Friday, Gandhi said, "I have come here to exchange Rs.4000. I will stand in line with the people who are suffering."
He also attacked Prime Minister Narendra Modi and said, "I am not seeing any 'Sui-boot' person standing in queue to withdraw cash. I am only seeing people languishing here standing in serpentine queues."
Rahul Gandhi on Friday took many by surprise when he visited SBI's Parliament House branch to exchange demonetised currency notes with new ones.
The Congress vice president hit out at Prime Minister Narendra Modi and said "he would not understand the problems people were facing due to the Centre's move."
The Congress vice president said that he was standing in queue as the people were suffering while exchanging their demonetised 500 and 1,000 rupee notes.
"There is no crorepati in the queue. Poor people are standing in queue for several hours. I want to say that the government should be for poor people and not for just 15-20 people," he said.
"People are facing hardships and that's why I have come to join them. I am here to exchange my Rs 4,000 with new notes," he added.