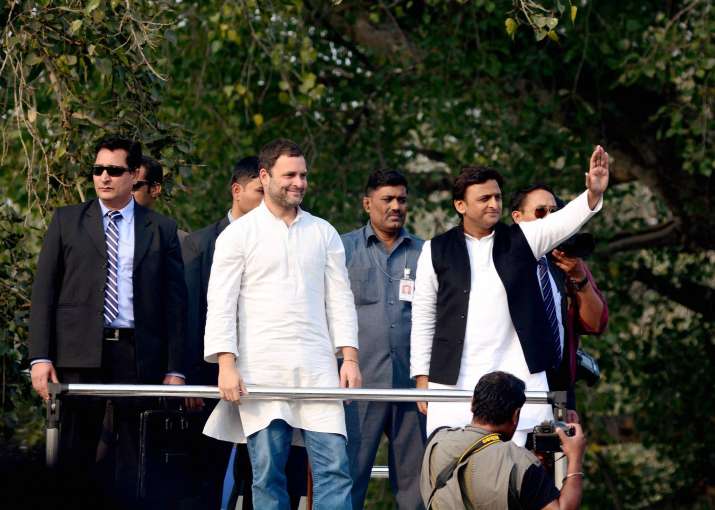 With less than a week to go for the first phase of Uttar Pradesh Assembly Elections, Chief Minister Akhilesh Yadav and Congress vice president Rahul Gandhi will today hold their third joint roadshow in Kanpur.
After Samajwadi Party and Congress formed an alliance, both the leaders have held rallies in state capital Lucknow and Agra, reflecting the new found bonhomie between the two parties in the poll-bound state.
Large crowds and party workers of both the parties cheered the two leaders who targeted Prime Minister Narendra Modi in their speeches during their Agra rally on February 3.
The first joint road show was held in Lucknow on January 29.
Rahul said Akhilesh has done good work in the state and "We will now oust the BJP and the RSS from UP".
There would be a three-cornered fight between BJP, BSP and SP-Congress alliance in UP. Out of the 403 assembly seats, SP would be contesting 298 and Congress the rest 105.