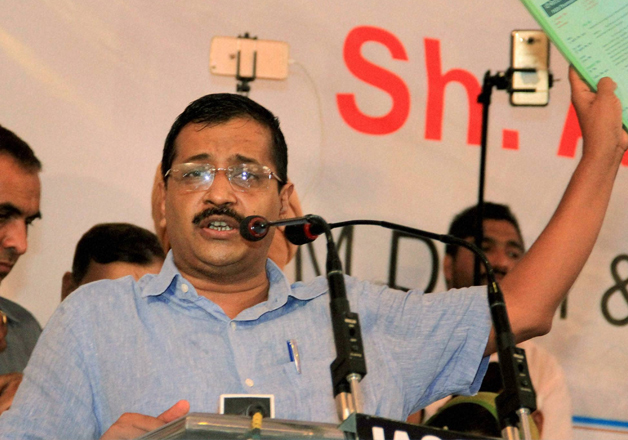 Delhi Chief Minister Arvind Kejriwal has asked people to donate any small money to Aam Aadmi Party (AAP) to contest the Punjab Assembly polls, slated for early next year.
Speaking to media in Sangrur district on Wednesday, the CM said that the party will use people's hard earned money against ruling Akalis' alleged 'ill-gotten money from drugs'. 
"As corruption starts from political donations, if you accept political donations from the corporate houses, you have to give it back by amending your policies to benefit such people", he said. 
"Donate whatever small money you want to donate to AAP, as your money would be useful to defeat the corrupt regime of Akalis who are all set to spend their ill-gotten money from drugs, not only for their own party, but to the 'friendly' Congress too," he added.
He also said AAP government was able to reduced the power tariff in Delhi only because it did not accept the political donations from corporate houses. 
"How can you expect the schemes of social welfare from the political parties, which contest elections with the money donated by the corporate houses?" Kejriwal quipped. 
Earlier, the AAP convenor ha said that his party will take every step to curb corruption in business and transport sectors if they form the government in Punjab.