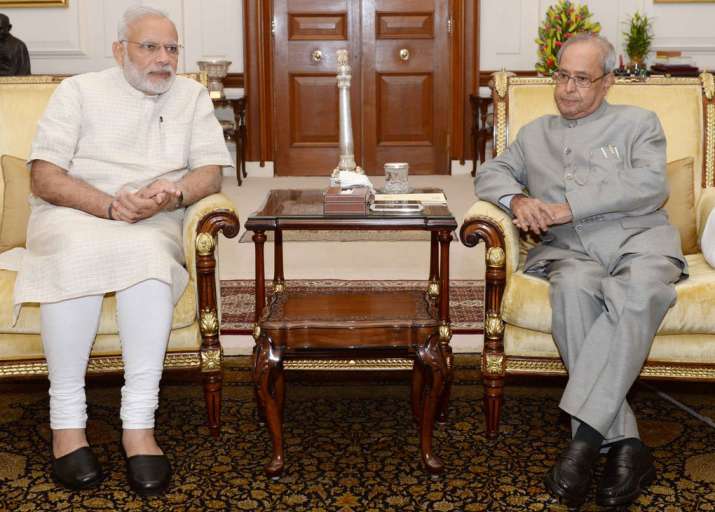 Prime Minister Narendra Modi today called on President Pranab Mukherjee to brief him on the developments related to the Uri terror attack, hours after he discussed the issue with senior ministers and top officials. 
Modi went to the Rashtrapati Bhavan this evening and apprised the President of the details related to the attack on the Army camp that took place yesterday, official sources said.
The Prime Minister's meeting with the President came hours after he chaired a meeting on the Uri attack with senior ministerial colleagues and top officials. 
The meeting was attended by Home Minister Rajnath Singh, Defence Minister Manohar Parrikar, Finance Minister Arun Jaitley, NSA Ajit Doval, Army Chief Gen Dalbir Singh, and senior officials of the ministries of Home and Defence. 
Modi had yesterday asserted that "those behind this despicable attack will not go unpunished.
At the meeting, the Prime Minister sought a concerted global effort to diplomatically isolate Pakistan as an immediate step.
He conveyed that he wants clear evidence of Pakistan's complicity to be presented to all major global fora, including the upcoming UN General Assembly, the sources indicated.
At the meeting, the prime minister was also briefed about the use of "incendiary" ammunition by the terrorists, though such ammunition can be found only with army establishments, a source said. Such ammunition, experts believe, points to the backing the terrorists received from the Pakistan Army. 
India has blamed Pakistan for the ghastly attack on a military base in Jammu and Kashmir's Uri on Sunday that killed 18 soldiers. 
All four attackers were killed and identified by the Army as being part of the Jaish-e-Muhammed's Afzal Guru squad.
Prime Minister Narendra Modi assured the country that those behind the attack "will not go unpunished". 
A Home minister Rajnath Singh pointed fingers at Pakistan, calling it a "terrorist state" and condemning its "continuing and direct support to terrorism and terrorists".