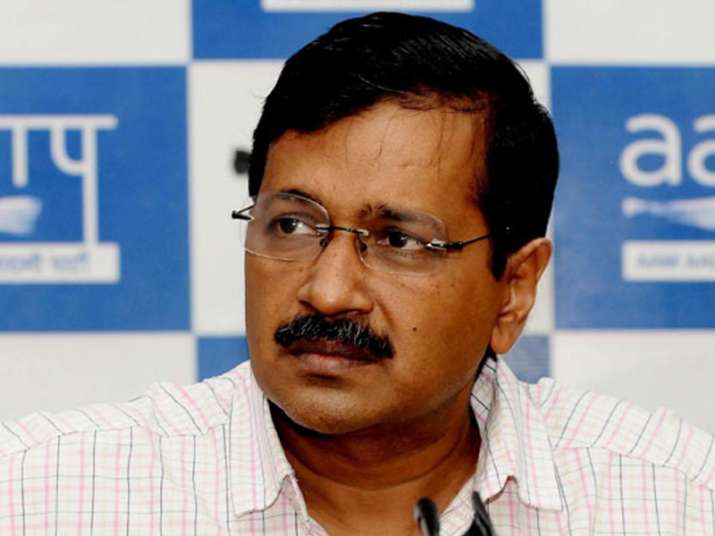 A day after the result of Rajouri Garden assembly bypolls was declared, Delhi Chief Minister Arvind Kejriwal today admitted that voters were angry over AAP's decision to send incumbent MLA Jarnail Singh to Punjab to contest Assembly election.
"Voters were angry over our decision to send Jarnail singh to Punjab. We have received the feedback and will try to make people understand our stance," Kejriwal said.
The AAP suffered a humiliating defeat in Rajouri Garden Assembly by-polls. The ruling party was relegated to the third spot as the BJP won the seat while the Congress ended up as the first runner-up.
In 2015, the AAP had won the Rajouri Garden seat by a resounding margin getting 47 per cent of the vote share. But yesterday, it suffered a humiliating rout -- its vote share plunged to 13 per cent and its candidate Harjeet Singh lost his deposit getting barely 10,000 votes.
Despite the loss, the Delhi CM appeared hopeful of a good show in the upcoming MCD elections. 
"There will be no impact of Assembly by-election results in MCD polls. AAP will win," he said.
Delhi Congress president Ajay Maken termed the Rajouri Garden by-poll result a 'referendum' on the Kejriwal government in Delhi.
The by-poll results showed revival of the Congress in the constituency, he added.
Maken said that the AAP's vote percentage had gone four times down to its earlier vote share, while the Congress' vote share increased three times to its earlier figure in the constituency.
"We have jumped from 12 per cent vote share for the constituency to 36 per cent in just two years," Maken said.