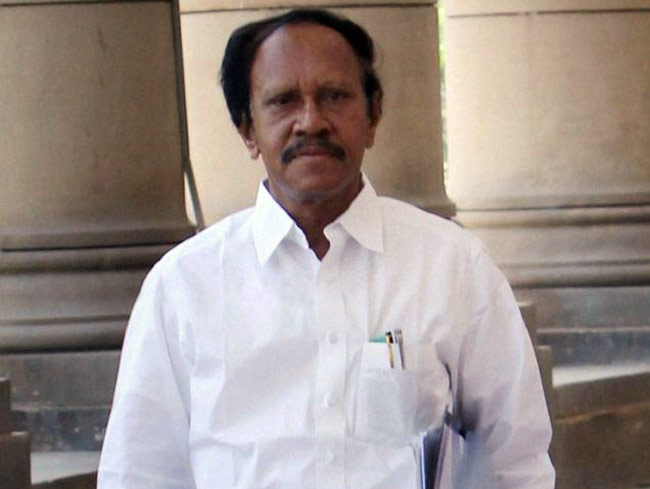 Lok Sabha Deputy speaker and AIADMK (Amma) leader M Thambidurai today asserted that there was no split in the AIADMK as made out to be. 
"A group of 10 MLAs cannot split a party, which is intact. The by-election to R K Nagar Assembly constituency was postponed not due to a split, but following allegations of bribing of voters," he told reporters here in an apparent reference to the AIADMK (Puratchi Thalaivi Amma) faction led by former Chief Minister O Panneerselvam. 
The senior party leader had repeatedly been asserting that "all are united," and there was "no split" in the party.  When asked about the alleged exit of MLA V C Arukutty from the OPS camp, he said it could be his own decision and there was no compulsion from anyone that he should leave the faction.

 

Moreover, it was an indication that MLAs like Arukutty wanted to strengthen the party, founded by late chief minister M G Ramachandran, he said. 
Rebel AIADMK MLA V C Arukutty, among the first to switch over to the O Panneerselvam camp, had yesterday expressed displeasure at the way he was being treated and indicated he may go back to the AIADMK (Amma) faction.  To a query on Tamil actor Kamal Hassan's possible entry into politics, Thambidurai said that anybody including film actors can come to politics. 
On the actor's allegations of corruption in the state government, he said, "It is a matter, which should be proved beyond doubt."