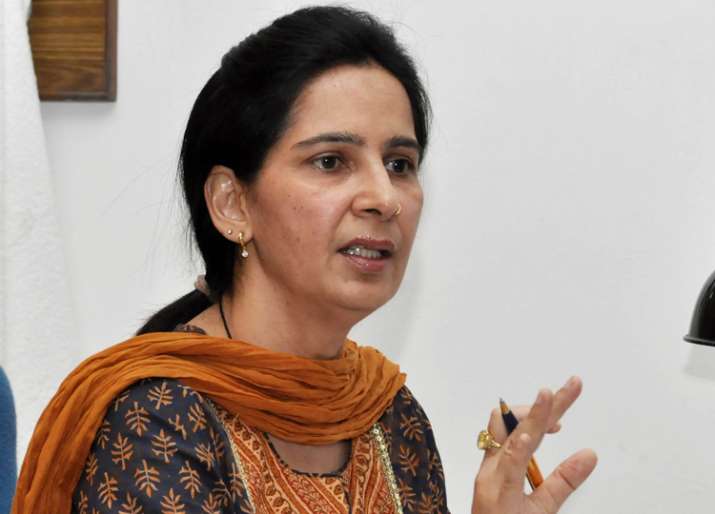 Former BJP leader Navjot Singh Sidhu's wife Navjot Kaur Sidhu and Awaaz-E-Punjab leader Pargat Singh will formally join the Congress on November 28, while her husband is also likely to follow suit, ending months of speculation. 
The decision was today announced by Punjab Congress chief Amarinder Singh, who welcomed them in the party fold. The former CM said that Congress will be further strengthened ahead of the Punjab Assembly elections with the joining of like-minded people. 
"I am pleased to announce that Dr Navjot Kaur Sidhu and Pargat Singh will be formally joining Congress on November 28," Amarinder said. 
Kaur, wife of former cricketer and Awaaz-e-Punjab chief Navjot Singh Sidhu and Pargat Singh met the Congress high command here to seal the deal, a statement from Amarinder said. 
Sources said the two had also met Congress Vice President Rahul Gandhi today and decided to join the party fold. The two later met Amarinder Singh at his residence here and discussed the formalities of their joining. 
Party sources said Sidhu was away in Mumbai and was likely to meet the Congres leadership in the days to come and likely to join along with his wife and Pargat Singh on November 28. 
Navjot Kaur Sidhu is a former MLA and represented Amritsar in Punjab Vidhan Sabha. She resigned recently after quitting the state assembly. 
Pargat Singh is also a former Punjab MLA after he quit the ruling Shiromani Akali Dal. He is a former Hockey Olympian and was captain of the Indian hockey team. 
Sidhu along with Pargat and the Bains brothers had recently formed an outfit Awaaz-e-Punjab, but was not ready to go out alone in Punjab polls and has expressed its desire to align with like-minded parties. 
The Bains brothers Simarjit and Balwinder Singh, both of whom were independent MLAs from Ludhiana, have since tied up with the Arvind Kejriwal-led Aam Aadmi Party. 
(With PTI inputs)