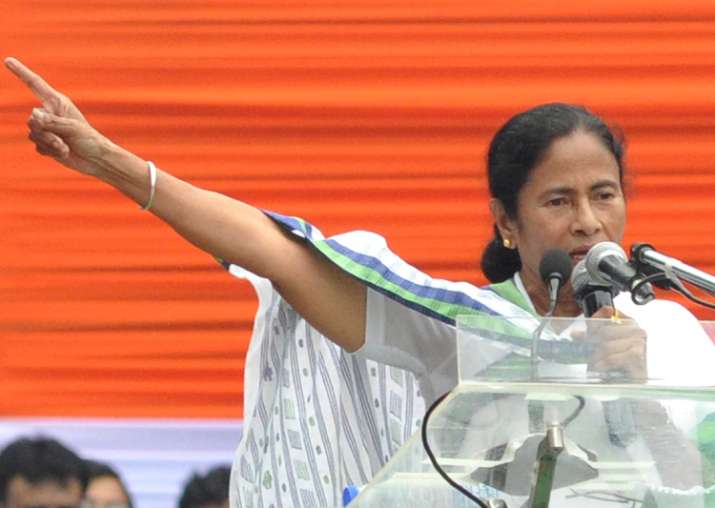 Confronting the Centre over Independence Day celebrations in schools across the state, the Mamata Banerjee-led West Bengal government has instructed all educational institutions to ignore a directive issued by the Union HRD Ministry to follow a prescribed format for I-Day celebrations. 
In a letter sent to all District Project Officers, the Sarva Shiksha Mission-West Bengal instructed them to stop "all preparations for the Independence Day in keeping with the circular dated July 25, 2017 of Manish Garg, Joint Secretary MHRD".
"It has been decided by the school Education Department that Independence Day 2017 will not be celebrated in this manner," said the letter dated August 11.
Ahead of Independence Day, the Centre has written to the states to organise events in schools towards creating a "patriotic mood" and a "mass fervour" to help realise Prime Minister Narendra Modi's 'New India' vision.
Hindustan Times cited West Bengal education minister Partha Chaterjee saying that the state government is not bound to follow the directive issued by the Centre on this matter. "We do not need lessons of patriotism from BJP. Independence Day will be celebrated here this year in the same manner it has been celebrated all these years," he said. 
Mamata's decision unfortunate, says Centre
Following the development, Union HRD Minister Prakash Javadekar slammed Banerjee's decision, calling it "unfortunate" and hoped that "wisdom will prevail". 
"I am shocked at the language of the letter (issued by the West Bengal government)... It is very unfortunate that it has decided not to celebrate Independence Day 'in this manner', what is wrong with the manner that we suggested?" Javadekar asked. 
To commemorate the 70 years of Independence and 75th Quit India Movement anniversary, the HRD Ministry has issued a number of instructions to educational institutions.
The institutions have been instructed to conduct a pledging ceremony on freedom from communalism, casteism, poverty, terrorism and unhygeinic conditions, hold quiz competition on freedom struggle, encouraging students to pay visit to any martyr's memorial and organise painting competition between August 9 and August 30.
Banerjee's move seems to falls in line with her accusations that the BJP-led NDA government at the Centre is destroying the country's federal structure. 
"Chief minister feels this is yet another attempt by the Centre to undermine state government's authority. This is against the federal structure of India," a TMC minister was quoted as saying. 
"She feels the Centre cannot dictate how schools of the state will celebrate Independence Day, since state governments are quite conscious of the importance of the occasion and how it should be celebrated," the minister added.