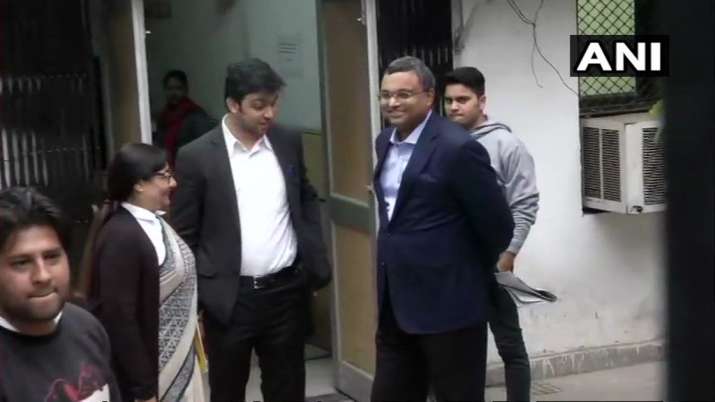 In INX Media money laundering case, the Enforcement Directorate (ED) began questioning from Karti Chidambaram, son of former Finance Minister P. Chidambaram, on Thursday. 
On several occasions, Karti has been questioned in the case being probed by the ED. The Central Bureau of Investigation is also investigating the case. The agencies are probing how Karti managed to get clearance from the Foreign Investment Promotion Board (FIPB) in 2007 when his father was the Finance Minister.
Karti was arrested on February 28, 2018 by the CBI for allegedly accepting money to facilitate the FIPB clearance to INX Media. He was later granted bail. 
Karti's chartered accountant S. Bhaskararaman was also arrested and released on bail later.
The agency has also questioned senior Chidambaram twice in the case for giving FIPB clearance to the INX group.
The ED had registered a PMLA (Prevention of Money Laundering Act) case based on a CBI FIR and alleged that irregularities took place in the FIPB clearance to INX Media for receiving overseas funds to the tune of Rs 305 crore in 2007.
The ED probe so far showed that for the FIPB approval, INX Media directors Peter and Indrani Mukerjea met P. Chidambaram so that there was no hold-up or delay in their application.
The ED has said that the money so received by associated entities was channelled back into the ASCPL.
The ED has attached properties worth Rs 54 crore belonging to Karti and a firm in the case. It has also attached properties belonging to the Mukerjeas in connection with the same case.
Meanwhile, four days after a Delhi court ordered Robert Vadra to join the Enforcement Directorate (ED) investigation, the brother-in-law of Congress President Rahul Gandhi on Wednesday afternoon appeared before the agency which questioned him for around six hours in a money laundering case and asked him to join the probe again on Thursday.
On Wednesday, Mamata Banerjee came out in support of Vadra by terming the questioning of son-in-law of UPA chairperson Sonia Gandhi by the ED as an "attempt to stop the opposition parties to unite."
Interestingly, the development has come a few days after Priyanka was appointed as general secretary and in-charge of Uttar Pradesh east. On January 23, she was appointed by her brother and Congress chief Rahul Gandhi.
Her office is adjacent to the room of her brother at the party headquarters at Akbar Road here.
She attended her first official meeting on Thursday. 
WATCH VIDEO:
(With inputs from agencies)