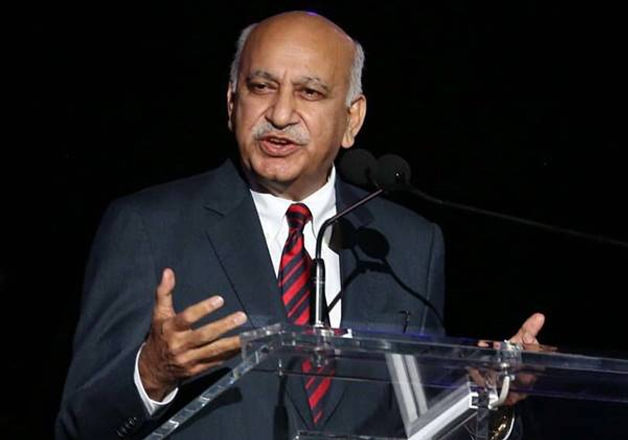 Minister of State for External Affairs MJ Akbar today hailed Indian Muslims for resisting radicalisation.
Speaking at the 17th International National Security Guard seminar in Delhi, Akbar said that Muslims in India enjoy 'freedom of democracy' at the fullest and the country's democracy, century-old traditions will never allow the evils to succeed.
"Question is asked India has 18 crore Muslims but why Indian Muslims haven't move to radicalization. The reason is 'Indian Muslims are like Indian Hindus, Indian Jains, Indian Bengalis' etc etc. It is because we have enjoyed freedom of democracy," he said.
The remark comes a day after RSS chief Mohan Bhagwat said that 'Muslims born in India are Hindus by nationality'.
"Everyone born in the country is a Hindu -- of these some are idol-worshipers and some are not. Even Muslims are Hindus by nationality, they are Muslims by faith only," he said, adding that 'across the world Indian society is known as Hindu. All Bharatiya (Indians) are Hindus and we all are one entity'.
"It is no surprise if members of Rashtriya Muslim Manch do an 'aarti' of Bharat Mata because they are Hindus... They may have become Muslims by faith but they are Hindus by nationality," he opined.
Last month, Prime Minister Narendra Modi had met a delegation of Muslim Ulemas and intellectuals. He had lauded youth from minority community for resisting radicalization.
India has the world's second-largest Muslim population. It is house to 18 crore Muslims. Muslims make up around 15 per cent of the country's total population.