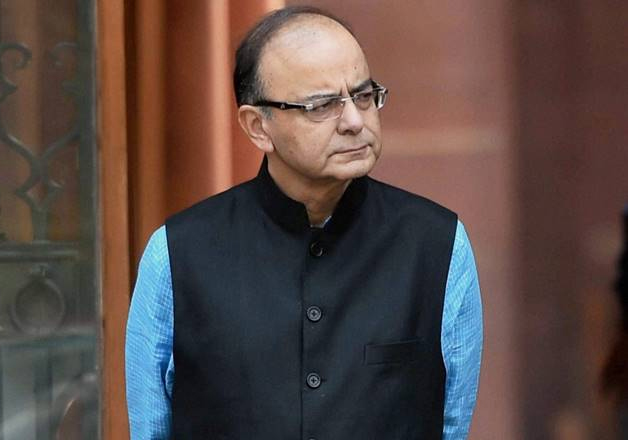 The stage is set for the Rajya Sabha taking up the much-awaited Goods and Services Tax Bill next week with support from almost all political parties, except the Congress, AIADMK and BSP pledging support to the crucial tax reform.
MoS for Parliamentary Affairs Mukhtat Abbas Naqvi yesterday stated in the Rajya Sabha that the GST Bill is listed for discussion and passage in the coming week.
Reports say that the Empowered Committee of State Finance Ministers, which is slated to meet on Monday here, is likely to finalise the structure of the tax. Moreover, the Union Cabinet will likely vet some changes in the Bill before it is put to vote in the Upper House.
Finance Minister Arun Jaitley has already indicated the government would press for the passage of the GST Bill next week.
In the Rajya Sabha, the NDA has only 72 members. To sail through the Upper House, for the Constitution Amendment Bill, two-thirds of the members should vote in its favour.
Several major non-NDA parties like Samajwadi Party, NCP, JD(U), CPI(M), TMC, BJD and others have inclined to support the Bill. The government wants to pass the GST Bill even without the support of Congress which has 60 MPs.
On the other hand, the BSP, which had earlier backed the Bill, has now voiced its opposition after Dalits issue in Gujarat. Also, Jayalalithaa's AIADMK has remained wary of GST despite the Centre reaching out to the party several times.
Reports also suggest that the Congress has now softened its stand to some extent on its demand, including putting the tax cap and it may fall in the line during some meeting likely at the beginning of next week. Arun Jaitley is also believed to be engaged in back channel negotiations with the Congress leaders.
The Congress, which originally mooted the GST in 2009 to replace all indirect taxes, has been demanding that the overall rate be capped at 18 per cent and scrapping of an additional 1 per cent tax designed to compensate manufacturing states that fear losing revenue.
MoS for Finance Arjun Ram Meghwal said that when the Congress drafted the GST Bill, it did not cap the GST rate in Constitutional amendment bill and their demand now is only an after thought.
"We think we will reach a solution soon. The government is making a lot of effort to build consensus," he said.
GST Bill, which intends to convert 29 states into a single market through a new indirect tax regime, was earlier planned to be introduced from April 1 this year, but the deadline was missed as the Bill to roll it out remains in a limbo in the Opposition-dominated Rajya Sabha.
The Bill, which will help create a single national sales tax to replace several state and central levies, has already been approved by the Lok Sabha and is pending in the Upper House.