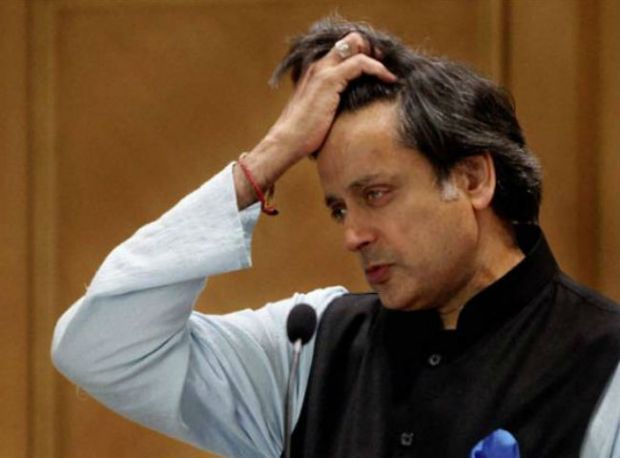 Congress President Rahul Gandhi is reportedly not pleased with senior party leader Shashi Tharoor for his 'Hindu Pakistan' remark. Gandhi, who today addressed first meeting of Congress Working Committee since he took over its chairmanship in December last year, told the party leaders that he would not hesitate to take action against anyone who makes 'wrong statements'. 
"I am fighting bigger fights. Everyone has the right to speak in party forum but if a party leader gives a wrong statement and weakens this fight, I will not hesitate to take an action," he told CWC.
Follow live coverage of CWC meet in Delhi here
The Thiruvananthapuram MP had kicked up a storm with his remarks that if voted to power again, the BJP will rewrite the Constitution and pave the way for creation of a "Hindu Pakistan".
Read full story | 'Choose words carefully': Congress distances itself from Shashi Tharoor's 'Hindu Pakistan' remark
 "If they (BJP) win a repeat in the Lok Sabha our democratic constitution as we understand it will not survive as they will have all the elements they need to tear apart the constitution of India and write a new one. That new one will be the one which will enshrine principles of Hindu Rashtra, that will remove equality for minorities, that'll create a Hindu Pakistan," Tharoor had said during an event in Thiruvananthapuram on July 11. 
The Congress party, had however, distanced itself from the remark. Congress' communication in-charge Randeep Surjewala, in a series of tweets on July 13, said, "India's values and fundamentals are an unequivocal guarantee of our civilisational role & set us apart from the divisive idea of Pakistan." 
"All Congress leaders must realise this historic responsibility bestowed upon us while choosing words and phraseology to reject BJP's hatred," he said. 
Unwavered Tharoor has however refused to apologise for his statement. He even shared a YouTube link of Kishore Kumar's 'Kuch to log kahengey' song from the 1971 hit Bollywood movie 'Amar Prem' on his Twitter page with the hashtag HinduPakistan. 
Also read | 'Kuch to log kahengey': Shashi Tharoor's musical response to row over his 'Hindu Pakistan' remark
#WATCH: Congress leader Shashi Tharoor evades questions when asked about his tweet 'It seems safer in many places to be a cow than a Muslim'. pic.twitter.com/xE29FhYPLK

— ANI (@ANI) July 22, 2018