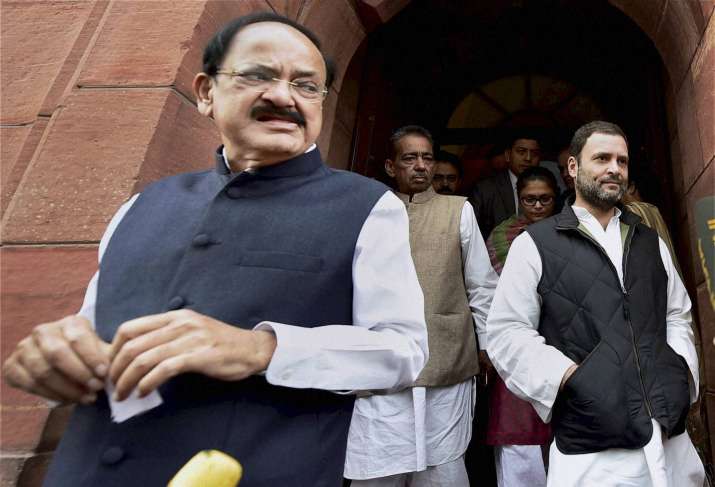 Union Urban Development minister Venkaiah Naidu today accused the Congress of not allowing the Parliament to function despite the presence of Prime Minister in the Rajya Sabha.
Naidu said that the Congress-led opposition has been thoroughly exposed with its attitude in Parliament.
He said that it is extremely unfortunate that they are finding ways to disrupt the proceedings and shying away from the debate.
"The opposition particularly Congress stands totally exposed. They were saying that the Prime Minister is not coming to the House and that he is not participating in the debate and accused him of giving lectures outside Parliament. This is the third day the Prime Minister came to Parliament. He wanted to participate in the debate as and when required," he told the media outside Parliament here.
Naidu clarified that the government has already made it clear that Prime Minister Narendra Modi will be present in Parliament and intervene as and when required.
"At the end, the Finance Minister will debate. Today morning, the Prime Minister came to the Rajya Sabha. The Congress did not cooperate to have the debate. They came to the well of the House. They created chaos and then did not allow the debate to go on. Subsequently, when the House reassembled they again created chaos. They criticised the leader of the House. They attacked even the deputy chairman, made sarcastic and defamatory comments against the chair," he added.