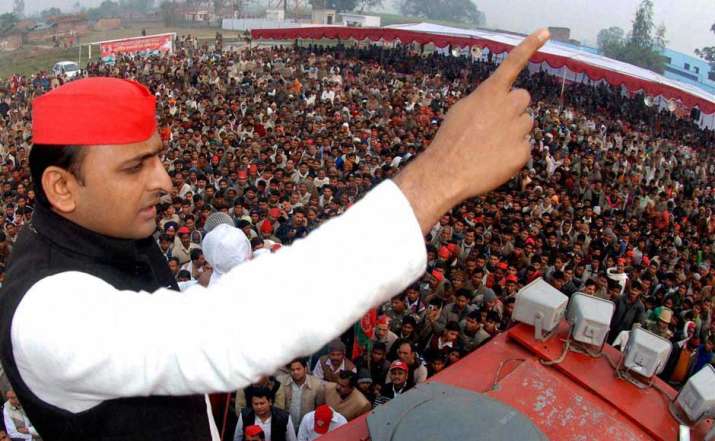 Amidst a feverish battle to be re-elected to power, Uttar Pradesh Chief Minister Akhilesh Yadav turned to Twitter today to kick off his latest round of sparring with Prime Minister Narendra Modi.
Political parties are increasingly taking advantage of the virtual universe of online networking and are continuing to showcase their government's accomplishments on the social platform.
While emphasizing that he has provided free laptops to 18 lakh students in Uttar Pradesh, Akhilesh tagged PM Modi on Twitter saying his party was fulfilling the Digital India programme which aims to transform the country into a digitally empowered nation.
Have distributed 18 lakh laptops to meritorious students in Uttar Pradesh. Fulfilling your dream of #DigitalIndia @narendramodi

— Akhilesh Yadav (@yadavakhilesh) February 24, 2017
Earlier, BJP president Amit Shah had accused Akhilesh of distributing laptops on the premise of caste and religious in the state.
The Samajwadi Party has denied the allegations, stating that it was the merit of the students who decided on selecting the recipients.
However, speaking at an election rally here, Modi today targeted the ruling party in UP and said the "copying mafia" business has to end.
In an attack on the failure of the government to control the law and order situation in the state, Modi said: "No justice can be expected from the police stations (in Uttar Pradesh) as they are helpless. They await nod from SP bosses."
Urging the people to uproot the corrupt government in the state, Modi asked them to "end" the rule of SP and warned them against the Bahujan Samaj Party (BSP).
Modi additionally asserted that the BJP had got tremendous support from the people in the first four phases of polling and that the writing on the wall was evident from the despondent face of Chief Minister Akhilesh Yadav.
"You have given a stable government at the Centre... and now you have to strengthen our hands further...," he urged.
The results of the seven-phase Assembly polls in Uttar Pradesh will be out on March 11.