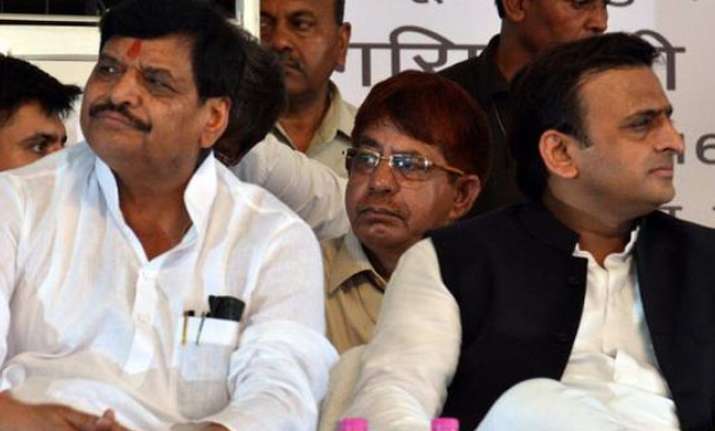 UP Chief Minister Akhilesh Yadav has written a letter to state Governor Ram Naik requesting him to allocate Irrigation and flood control, revenue and cooperative ministries to Shivpal Singh Yadav.
However, the letter does not mention the high-profile Public Works Department (PWD).
The UP Chief Minister has reportedly decided to keep this crucial ministry with himself.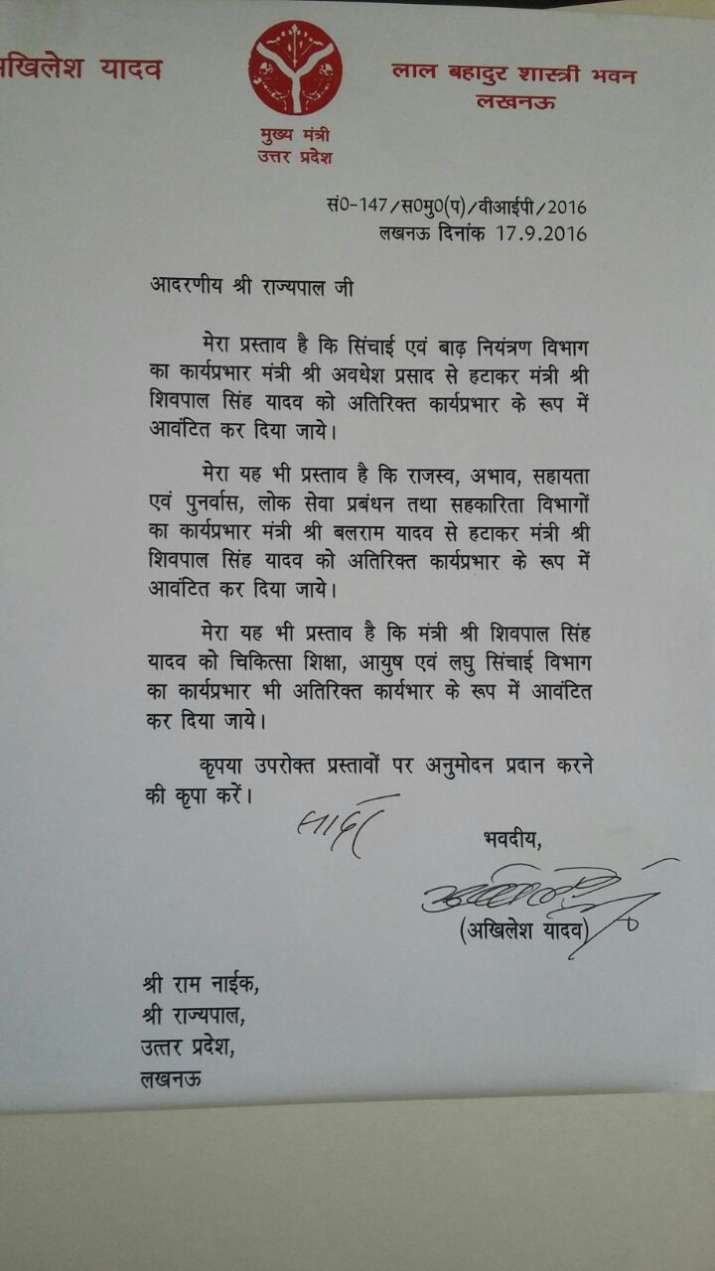 On September 13, Akhilesh Yadav had stripped his uncle Shivpal Singh Yadav of all these portfolios including PWD hours after his removal as the party's state unit chief and appointment of the latter in his place.
After the party patriarch Mulayam Singh Yadav  brokered peace between his warring son Akhilesh and brother Shivpal , UP CM had said that he will return all the portfolios to his uncle.
However, he has decided against handing over the Key PWD portfolio to his uncle indicating that differences still exist between the two leaders.
Meanwhile, hundreds of supporters of Uttar Pradesh Chief Minister Akhilesh Yadav reached the party office today demanding his reinstatement as the state president.
Donning red caps and carrying posters of the Chief Minister and his wife Dimple Yadav, the supporters started for the party office this morning, raising slogans like "Akhilesh ko adyaksh banao" (make Akhilesh the state president), saying only "Akhilesh bhaiya could lead the party".