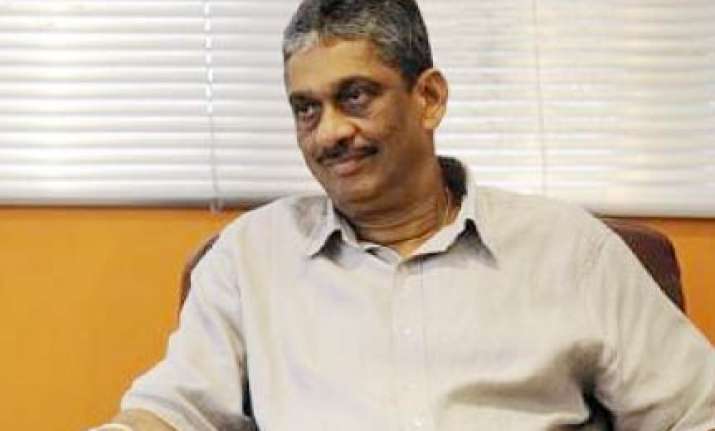 Gen Sarath Fonseka, the former Sri Lankan Army Chief who presided over the last phase of the civil war that saw the annihilation of LTTE, on Tuesday faced a court martial on allegations of engaging in political activity while in uniform.    
Ending days of speculation, 59-year-old Fonseka, who suffered defeat in the Presidential Polls at the hands of his former boss and incumbent Mahinda Rajapaksa, appeared before the three-member First Court Martial with his lawyers Tuesday morning.       
There was speculation whether Fonseka would face Court Martial today as it was reported that he was not inclined to appear before the panel as it consisted his junior officers.     
"Representatives of the Attorney General's Department appeared for the prosecution. They commenced the sittings as scheduled at 9.30 am this morning at the Navy Headquarters," according to a communique issued by the Army.       
Fonseka faces charges that he prepared the groundwork for his presidential campaign while still in military uniform and one relating to military procurement.       
The Sri Lankan Government had appointed two Court Martials to inquire separate charges against the former Army Chief, who was arrested on February 10 by the Army for allegedly planning a coup against the government while in service.    
Fonseka will appear on Wednesday before the Second Court Martial that will hear charges relating to military procurement.  Both Court Martials are presided by Major General H L Weerathunga.  
"These two Courts Martial are hearing charges only pertaining to the offences committed by him during his military career," the communique said.   The Court Martial will resume its sittings on April 6.   
Fonseka served the Sri Lankan Army for nearly four decades and presided over the last phase of the civil war that saw the elimination of LTTE.  
Fonseka joined the Sri Lanka Army in 1970 and rose through the ranks to become the Army chief in 2005 immediately after Rajapaksa became President.  Fonseka led the Eelam War-IV, the last phase of the 30-year-old civil war, that culminated in the death of LTTE chief Velupillai Prabhakaran in May, 2009.  
He was then made the chief of defence staff, a ceremonial post, which he quit in November last year to take a plunge in politics. PTI