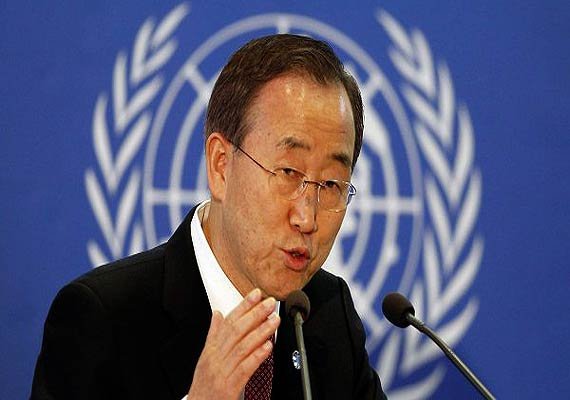 United Nations:  UN Secretary-General Ban Ki-moon has expressed concern about restrictions imposed by several countries and localities on travelers from major Ebola-affected countries, a spokesperson said here Monday.
Ban believes that these restrictions have put particular pressure on health care workers and those who have been on the front-line of the Ebola response, said Stephane Dujarric, Ban's spokesperson.
"Returning health workers are exceptional people who are giving of themselves for humanity," said Dujarric on Ban's behalf, adding that "they should not be subjected to restrictions that are not based on science."
Ban's remarks came after a US nurse spoke out against her quarantine in New Jersey after returning from her volunteer trip of treating patients in Sierra Leone, Xinhua reported.
Kaci Hickox has been isolated in a tent outside the main hospital at Newark International Airport since she was taken off a flight Friday and she was released Monday.
The mandatory quarantine policies have spread over other US states, including New York and Illinois. Other countries like Italy are also reported to have introduced similar restrictions.