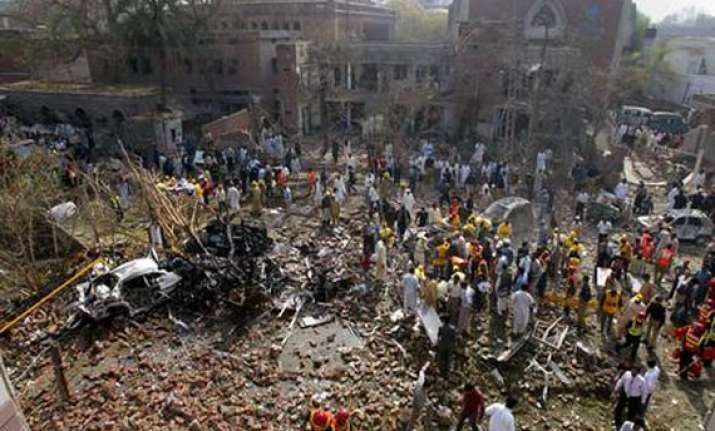 Lahore, July 7: A powerful explosion took place at the food street in old Anarkali area of Lahore on Saturday, killing at least two people and injuring 28 others.
According to Pakistani news channels,  the explosion took place outside a milk shop.
Shaikh added that rescue services had arrived at the scene and are shifting the injured to the Mayo hospital.
Law enforcement personnel have also arrived at the scene and have cordoned off the area.
An eye witness, Mohammad Azam told that he was passing through the area with his wife when a "powerful blast took place" at a juice shop.
Azam said that he saw at least three bodies and that up to 15 people had been injured, and after the explosion people fled towards the market.
"I still cannot hear anything in my right ear. A lot of glass is littering the area."
Old Anarkali and the food street is a popular public spot and is frequented by people especially on the weekends.
The nature the blast is not yet known.