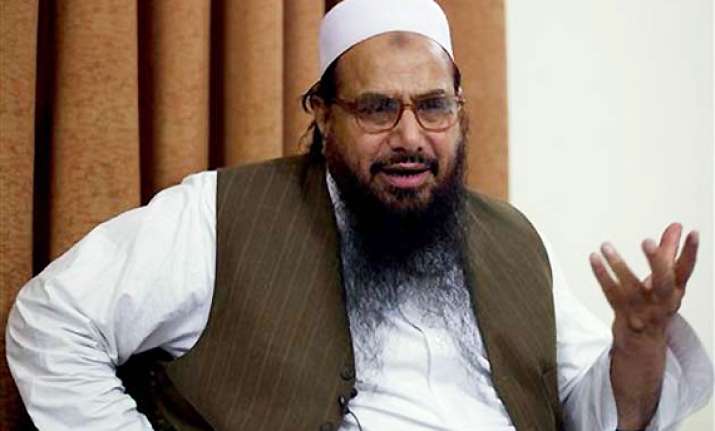 Lahore, Jun 26: LeT founder Hafiz Saeed has launched a drive in Pakistan's most populous province of Punjab to collect donations for militants active in Jammu and Kashmir.
Saeed, who also heads the Jamaat-ud-Dawah, yesterday visited Gujranwala district, 80 km from Lahore, and collected wheat from people at Al-Makka Centre.  
"I am thankful to you for your generous help for the 'mujahideen' in the shape of wheat crop. I expect you to donate maximum of the corn crop in the coming season," Saeed told people in Gujranwala.
Earlier, addressing a gathering in Gujranwala, Saeed claimed the US had collapsed economically and no country was willing to bail it out by extending financial support.  
"Our helpless rulers are talking of restoring the NATO supply routes but we will not allow them to do so," he warned.  
He further claimed that all the countries in NATO would disperse soon and accused the US of defaming Pakistan and ISI.