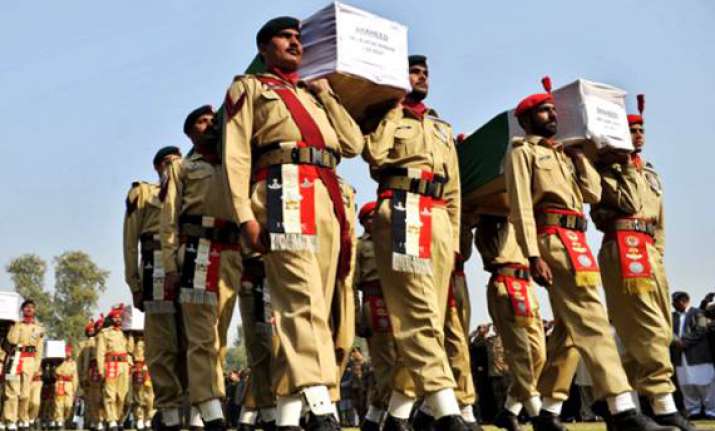 Washington, Dec 03: Did the Pakistani officials mistakenly sanction the deadly Nato strike on their own border outposts killing 24 soldiers?

According to a Wall Street Journal report, that is what happened on the fateful Saturday.

"Pakistani officials at a border coordination center gave the go-ahead to American airstrikes that inadvertently killed Pakistan troops, unaware that their own forces were in the area", the paper said quoting US officials' brief on the preliminary investigation into the incident.

However, Pakistani military officials have maintained that the US officials gave soldiers the wrong location when asking for clearance to attack militants along the border.

US officials, giving their first detailed explanation of the worst friendly-fire incident of the 10-year-old war in Afghanistan, said an Afghanled assault force that included American commandos were hunting Taliban militants when they came under fire from an encampment along the Afghan-Pakistan border.

The commandos thought they were being fired upon by militants, however the assailants turned out to be Pakistani military personnel who had established a "temporary campsite", US officials were quoted as saying.

An official said that according to initial US account, the commandos requested airstrikes against the encampment, prompting the team to contact a joint border-control center to determine whether Pakistani forces were there.

The border-control center is manned by United States, Afghan and Pakistani representatives who are supposed to share information and head off conflicts.

However, the centre was not notified in advance about plans to strike Taliban insurgents near that part of the border.

"When called, the Pakistani representatives at the center said there were no Pakistani military forces in the area identified by the commandos, clearing the way for the Americans to conduct the airstrikes", US officials were quoted as saying.