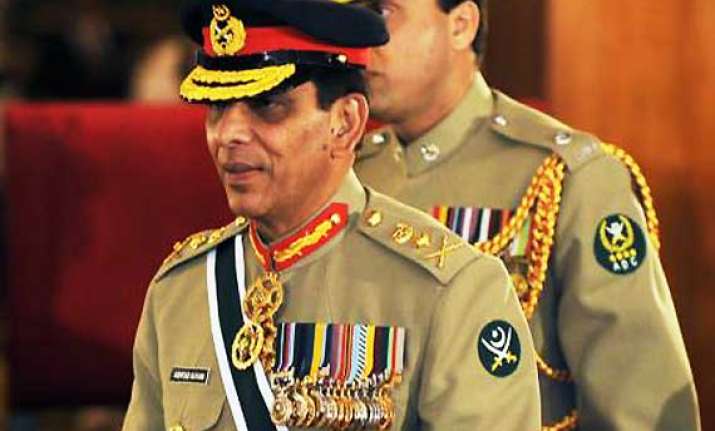 Islamabad, Jun 9: Pakistan is a peace loving country and harbours "no aggression" towards anyone, its powerful army chief Ashfaq Parvez Kayani has said, launching a book on a major who was killed during the 1971 war with India.
"We are a peace loving nation and harbour no aggression towards anyone but at the same time we value our freedom and independence more than anything else," he said at the launch ceremony of the book on Major Shabir Sharif in Rawalpindi.
Kayani said Pakistan's armed forces are fully prepared to ensure sovereignty and dignity of the country.
He said that in the war against terrorism "the young officers have set examples for us and we should acknowledge the dedication of our brave soldiers who are taking pride by laying their lives for the nation," the official APP news agency reported.
The book "What more can a solider desire", whose launch ceremony took place in the Army General Headquarters yesterday, is an account of Major Shabir's military career, including during the two Indo-Pak wars of 1965 and 1971.
Maj Shabir was killed on December 6, 1971 while firing and engaging the Indian tanks.