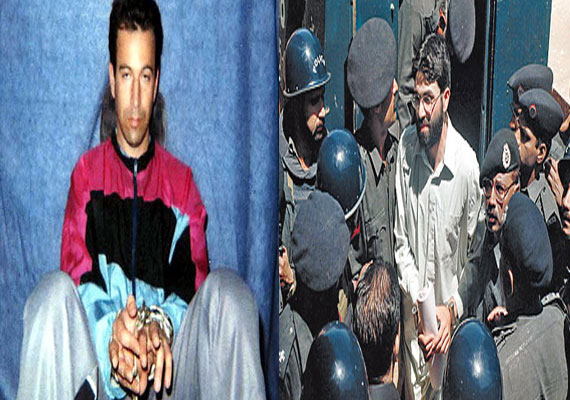 Karachi: Omar Saeed Sheikh, the terrorist who was freed by India in exchange for hostages during the Kandahar hijack in 2000, tried to hang himself inside his cell in the Hyderabad central jail in Sindh province on Wednesday night, jail officials said.
Omar Saeed Sheikh is a British-Pakistani national, and was sentenced to death for the murder of Wall Street Journal reporter Daniel Pearl. He was kept in solitary confinement soon after the 2008 Mumbai terror attacks.
It was Omar Saeed Sheikh, who made hoax calls to the then President Asif Ali Zardari pretending to be Indian external affairs minister Pranab Mukherjee, leading to tension in India-Pak relations during the 2008 Mumbai terror attacks.
Omar Saeed Sheikh was kept in solitary confinement and was allowed into the courtyard outside his cell under guard for a short time everyday, said Akram Naeem, the jail official.
The 41-year-old terrorist tried to hang himself, but was stopped by jail warders in the nick of time.
Jail officials have friled a case of attempted suicide against Omar and he can face additional punishment. Doctors immediately attended to him and he is now stable, officials said.