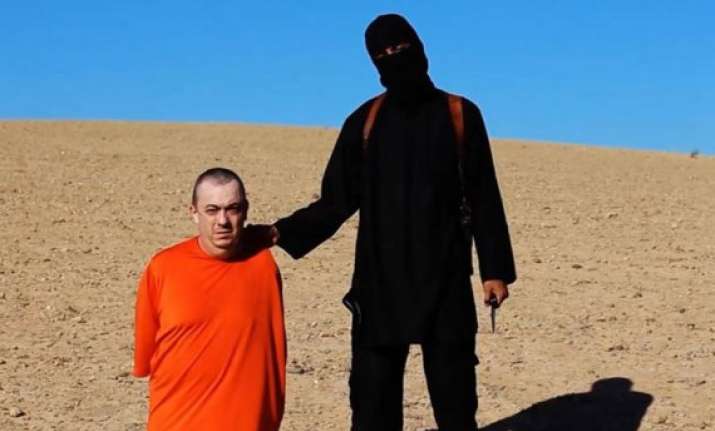 New Delhi: Another video of beheading has been released by ISIS. In the video, an aid-worker Alan Henning can be seen. British Prime Minister David Cameron has confirmed the "brutal murder" of aid worker Alan Henning by the Islamic State group and vowed to bring his killers to justice.
Cameron said, "We will do all we can to hunt down these murderers and bring them to justice."
Henning, a 47-year-old from Manchester in northwest England who volunteered to help drive an aid convoy to Syria for Muslim charity Aid4Syria, was kidnapped 10 months ago.
"Hi, I am Alan Henning," the aid worker is forced to say in the moments before his death. "Because of our Parliament's decision to attack the Islamic State, I - as a member of the British public - will now pay the price for that decision," he says in the 1 minute, 11 second clip, which was uploaded on YouTube Friday afternoon.
As in the previous three execution videos circulated by the extremist group, the victim is shown kneeling in a rocky, desert landscape and is forced to read a script blaming his county's actions for his death. After panning over his dead body, the executioner shows a U.S. aid worker and former Army Ranger, Peter Kassig, 26, and identifies him as the next to be killed.
After killing Henning, who was 47, a masked jihadist is shown holding Kassig by the scruff of his neck: "Obama, you have started your air bombardment in Sham which keeps on striking our people. It is only right that we continue to strike the necks of your people," he says, using a name for a region that includes Syria, before the screen goes black.
The terrorist group, which controls large swaths of Syria and neighboring Iraq, has now executed four Western hostages - two Americans and two Britons - starting with American freelance journalist James Foley, who was beheaded in August.
Besides Kassig, they are also holding a 26-year-old American woman and John Cantlie, a British journalist.