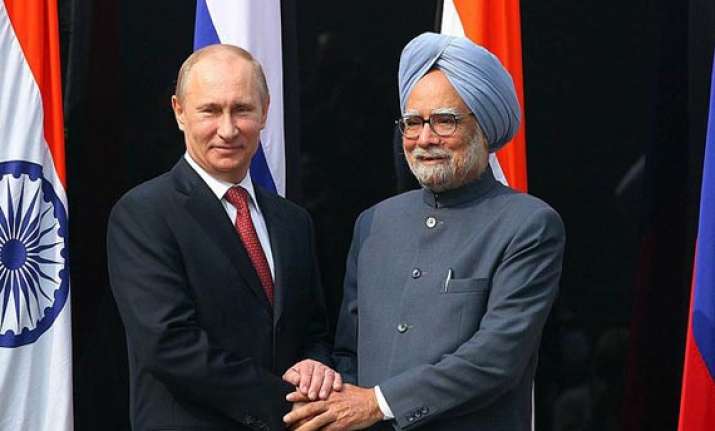 Moscow : Indian External Affairs Minister Salman Khurshid and his Russian counterpart Sergey Lavrov met here Friday and discussed bilateral ties and the situation in Syria.
"We have similar political positions. We respect international laws and are against outside interference," Lavrov said after the meeting.
"We talked about Syria, the Middle east and North Africa. We discussed chemical weapons in Syria and agreed on the need to do our utmost to hold the Geneva 2 conference for the Syrians to start their internal dialogue," he said.
Khurshid, who is heading a high-level Indian delegation, said that India would continue to work with Moscow in key regional issues including Afghanistan which will see foreign troops withdraw from its soil.
"I had a good meeting with foreign minister Lavrov. He is a good friend," Khurshid said.
"Our friendship is marked by warmth characteristic of our close mutual understanding and the deep mutual respect we have seen traditionally seen between our two countries."
The Indian foreign minister also welcomed Moscow's initiative to eliminate Syria's chemical weapons.
The Indian delegation is in Moscow for a meeting of the bilateral trade commission in the run-up to the summit level talks later this year between Indian Prime Minister Manmohan Singh and Russian President Vladimir Putin.