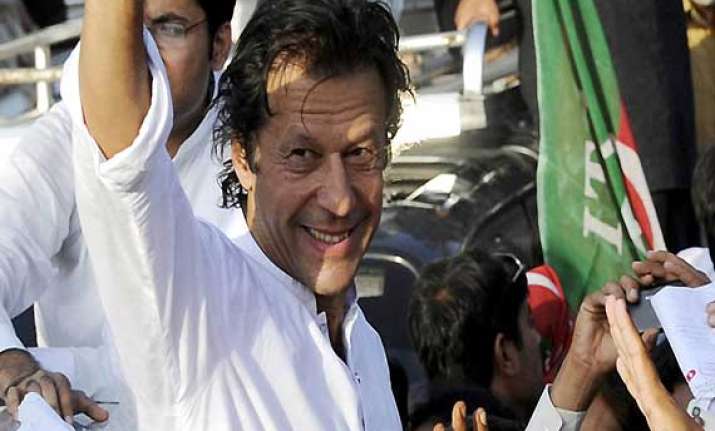 Islamabad: Pakistan Tehrik-i-Insaf (PTI) chief Imran Khan Friday said forcibly converting people into Islam was a violation of the holy Quran and Sunnah.
Imran Khan was speaking in relation to the recent pronouncement of the Pakistani Taliban against Ismailis and Kalash, a polytheistic people living in the picturesque Chitral Valley in Pakistan, Dawn online reported.
The valley is a district of the Khyber Pakhtunkhwa province and situated in its Malakand division that was once dominated by moderate Ismailis.
In a 50-minute video released Feb 2 on the Tehrik-i-Taliban Pakistan's website, the militants announced an "armed struggle" against the Kalash and Ismaili Muslims.
The video warned the Kalash, a tribe of only 3,500 people, to convert to Islam or face death.
"By the grace of Allah, an increasing number of people from the Kalash tribe are embracing Islam and we want to make it clear to the Kalash tribe that they will be eliminated along with their protectors, the Western agents, if they don't embrace Islam," said a narrator on the video.
Speaking on the issue, Imran Khan said harassing and threatening people and forcing them to convert was in violation of Islamic principles, and added that the Pakistan Tehrik-i-Insaf had the utmost respect for all sections of society and acknowledged their contributions in the country's progress.
The PTI chief said the violence prevailing in the country should end, and the country should fulfil its responsibility of safeguarding the life and property of people from all sections of society.