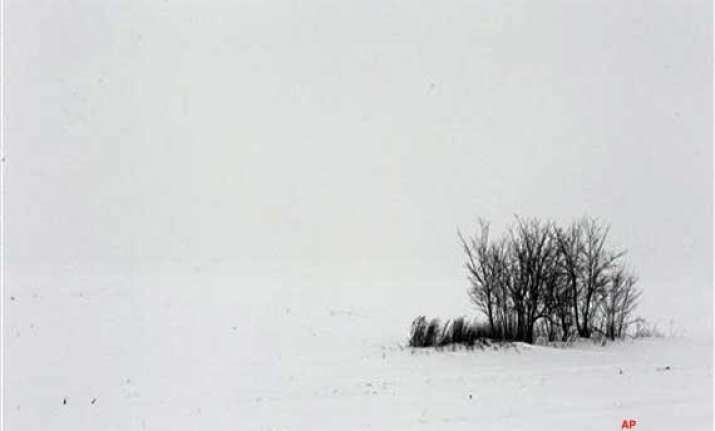 Bucharest, Romania, Dec 21: Authorities declared a state of emergency in northeastern Bulgaria on Thursday as heavy snow and freezing temperatures are causing disruptions in both Bulgaria and Romania.
Strong winds and snow produced power outages, forced border crossings to close and blocked roads in northeast Bulgaria.
Romanian police said Bulgarian authorities had stopped traffic at two border crossings because of heavy snow and advised citizens not to travel to the worst-hit areas. About 30 villages were without power in Bulgaria's Ruen district, and some also had no water. Almost all local roads were impassable.
In Romania, the snow caused havoc on nine national highways and dozens of towns and villages experienced power outages. Prime Minister Victor Ponta urged people not to travel in the worst stricken areas.
The Emergency Situations office said officials were taking bread, oil and rice to 10,000 people in northeast Romania who had been trapped in their homes because of the snow for the past four days.
Temperatures are expected to plummet to -17 C (1.4 Fahrenheit) in Bulgaria over the next few days.