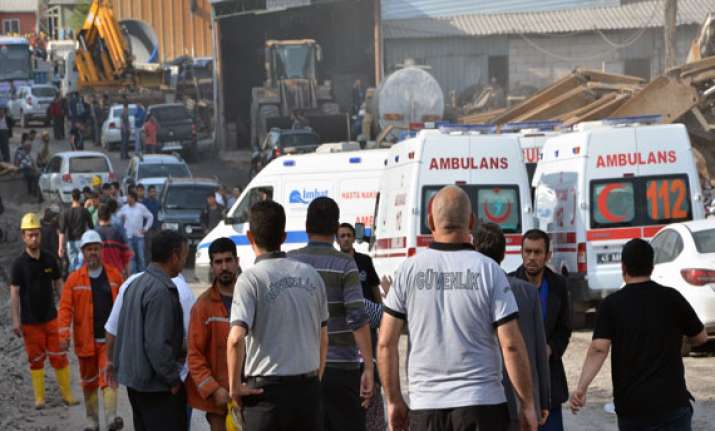 Soma (Turkey): The death toll in the coal mine explosion and fire in western Turkey increased to 232 today, the prime minister said.
The fate of around 190 miners remained unclear in one of Turkey's worst mining disasters.
Recep Tayyip Erdogan made the announcement today during a visit to the coal mine in Soma, about 250 kilometres south of Istanbul.
Earlier, Erdogan declared three days of national mourning, ordering flags to be lowered to half-staff. Erdogan postponed a one-day visit to Albania and visited Soma instead. 
The explosion tore through the mine as workers were preparing for a shift change, officials said, which likely raised the casualty toll because there were more miners inside the mine than usual.
Mining accidents are common in Turkey, which is plagued by poor safety conditions. Turkey's worst mining disaster was a 1992 gas explosion that killed 263 workers near the Black Sea port of Zonguldak.