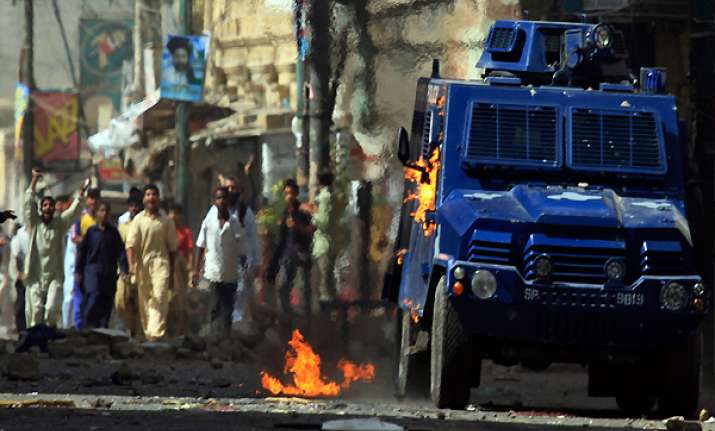 Islamabad, Mar 25: Seven security personnel and 22 militants have been killed in clashes between troops and rebels in Pakistan's restive tribal areas over the past 24 hour, officials said on Saturday.
A dozen pro-Taliban fighters and four soldiers were killed in fighting during a search operation by troops in Shin Warsak area of South Waziristan tribal region.
The operation was launched early this morning near the tribal agency's main town of Wana following a tip-off about militants being present in the area.
Earlier, three soldiers and about 10 militants were killed after dozens of Taliban fighters stormed a check post in Orakzai Agency overnight.
The attack occurred at a spot on the outskirts of Kalaya, the main town in Orakzai Agency, officials said.
The death toll could not be independently confirmed as journalists are barred from reporting from the tribal belt.
The Pakistani military carried out an offensive in South Waziristan to flush out the Taliban in 2009.
Many commanders and fighters are believed to have fled into neighbouring North Waziristan, where Pakistan has so far resisted US pressure for a similar offensive.