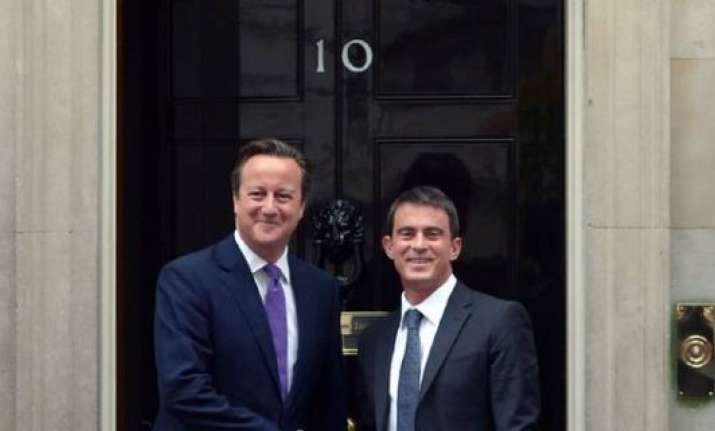 London: British Prime Minister David Cameron and visiting French Prime Minister Manuel Valls met and discussed about the future of Europe, economy and the global battle against the Islamic State (IS).
The meeting was held on Monday at Downing Street where they were also joined by the British Chancellor of the Exchequer George Osborne for "productive discussions", which lasted around 45 minutes, Xinhua reported.
On the economy issue, the leaders "discussed their own domestic approaches and the prime minister set out steps the British government has taken to encourage foreign investment and to help businesses expand here", an official statement said.
The leaders agreed on the need for the European Union (EU) institutions to focus on measures that will stimulate growth and to use the EU budget to support national infrastructure and regeneration projects as well as the need for better regulation at EU level, it said.
Cameron raised the issue of free movement and reiterated his view that this should not be an unqualified right, the statement noted.
On tackling IS, the two sides discussed efforts by the international community to defeat IS in both Iraq and Syria and agreed on the importance of pursuing and strengthening defence cooperation.
Cameron and Valls also discussed how the two countries could work together to tackle the threat posed by foreign fighters in terms of preventing travel and tackling radicalisation at home.