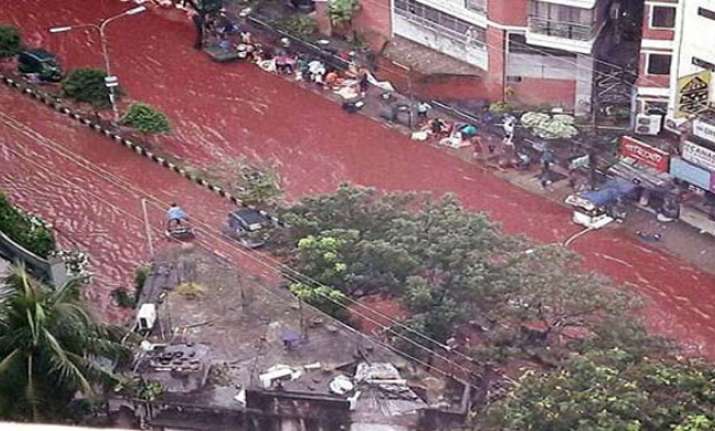 A day after terrifying pictures of blood streams running across the streets in Dhaka on Eid al-Adha created a buzz on social media, some people in India have now started claiming the pictures to be forged and merely a Photoshop trick. 
People are posting pictures with different colours using Photoshop in order to prove the previous pictures as fake. 
Some websites have even posted these photoshopped pictures claiming that they are real and there was no blood on the Dhaka streets on the day of Eid al-Adha. 
The official page of Aam Aadmi Party Lucknow posted the photo showing the blood-filled streets of Lucknow and claimed that it was photoshopped and was a conspiracy by BJP and RSS to invoke unrest. 
Here are some other reactions on social media on the controversial picture: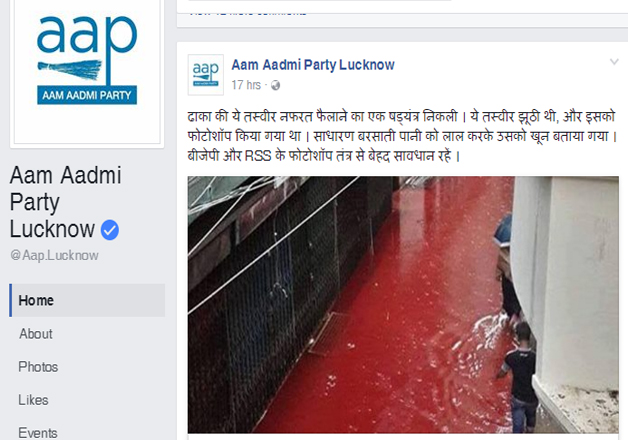 Intermittent rains since early in the morning had led to water logging in many areas because of the poor drainage system in the city. The blood of the animals slaughtered for the 'kurbaani' reportedly got mixed with rain water, which in turn led to the disturbing scene.