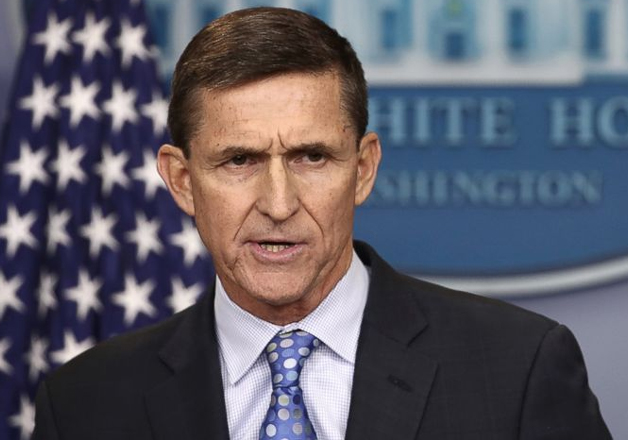 President Donald Trump's embattled National Security Adviser (NSA) Michael Flynn resigned late Monday night.
The resignation follows reports that he had misled Vice President Mike Pence and other officials about his contacts with Russia. 
The move comes less than a month into the job, making him one of the shortest-serving senior presidential advisers in modern history.
In a resignation letter, Flynn said that he held numerous calls with the Russian Ambassador to the US during the transition and gave 'incomplete information' about those discussions to Pence. 
"I inadvertently briefed the Vice President-elect and others with incomplete information regarding my phone calls with the Russian ambassador. I have sincerely apologised to the President and the Vice President, and they have accepted my apology," Flynn wrote.
"I am tendering my resignation, honoured to have served our nation and the American people in such a distinguished way," he wrote. 
"I know with the strong leadership of President Donald Trump and Vice President Mike Pence and the superb team they are assembling, this team will go down in history as one of the greatest presidencies in US history," he further said.
Meanwhile, Trump has named retired Lt. Gen. Keith Kellogg as the acting NSA. 
Kellogg had previously been appointed the National Security Council Chief of Staff and advised Trump on national security issues during the campaign.
Flynn had earlier denied that he had any substantive conversations with Ambassador Sergey I Kislyak, and Pence repeated that claim in television this month. But on Monday, a former administration official said that the Justice Department last month warned the White House that Flynn had not been fully forthright about his conversations with the ambassador.
As a result, the Justice Department feared that Flynn can be vulnerable to blackmail by Moscow.
Officials said that Pence has told others in the White House that he believed that Flynn lied to him by saying he had not discussed the topic of sanctions on a call with the Russian ambassador in late December. 
Earlier on Monday, White House press secretary Sean Spicer told reporters that 'the President is evaluating the situation'.