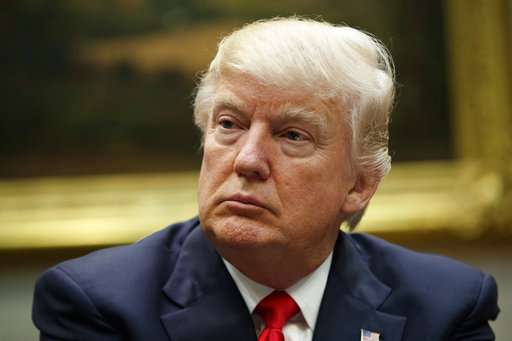 A bipartisan group of influential lawmakers has urged US President Donald Trump to stop the abuse of H-1B and L-1 visas by outsourcing firms to replace American workers with cheap foreign labour.  
In a letter dated July 27, which was released yesterday, the group said a legislation introduced by them close these loopholes and overhaul these visa programmes to protect American workers and crack down on outsourcing companies which deprive qualified Americans of high-skill jobs.  
"We write because, for far too long, the H-1B visa has been abused by some corporations as a way to displace American workers with cheap foreign labour. We urge you to use your authority as president to the greatest extent possible to stop H-1B abuses, but we believe reform also must happen legislatively because of loopholes in the law," the lawmakers said in the letter to the president. 
"This bipartisan bill will restore the H-1B visa programme to its original intent, protect American workers, and preserve the limited H-1B visas for high-skilled foreign workers," the letter said. 
The H-1B visa is a non-immigrant visa that allows US companies to employ foreign workers in speciality occupations that require theoretical or technical expertise in specialised fields. H-1B visa is the most sought after by Indian IT professionals. 
L-1 visas are available to employees of an international company with offices in both the US and abroad. The visa allows foreign workers to relocate to the corporation's US office after having worked abroad for the company for at least one continuous year within the previous three prior to admission in the US. 
The Trump administration is currently reviewing the H-1B visa policy as it thinks that the visa is being misused by companies to replace American workers.  Led by Congressman Bill Pascrell, the letter was signed by Senator Richard Durbin, Congressmen Dave Brat, Ro Khanna and Paul A Gosar among others. 
The lawmakers said their legislation provides protections for American workers and visa holders as it calls for more transparency in the recruitment of foreign workers.  The bill, they said, addresses gaps in the current law by requiring that the employers make a good faith effort to recruit and hire American workers before bringing in guest workers. 
In addition, the bill also asks for prohibiting employers from replacing American workers or giving preference to visa holders when they are filling open positions.  It also proposes to modify existing H-1B wage requirements to ensure employers pay foreigners comparable wages in the area of employment. 
Current law allows the payment of below-market wages to H-1B workers across industries and geographic areas and even allows H-1B-dependent employers and employers who have previously wilfully violated H-1B programme requirements to avoid obligations to recruit US workers and not displace them simply by paying a USD 60,000 annual wage.  
"Merely raising this wage floor to another arbitrary level will not prevent future abuse," they said.