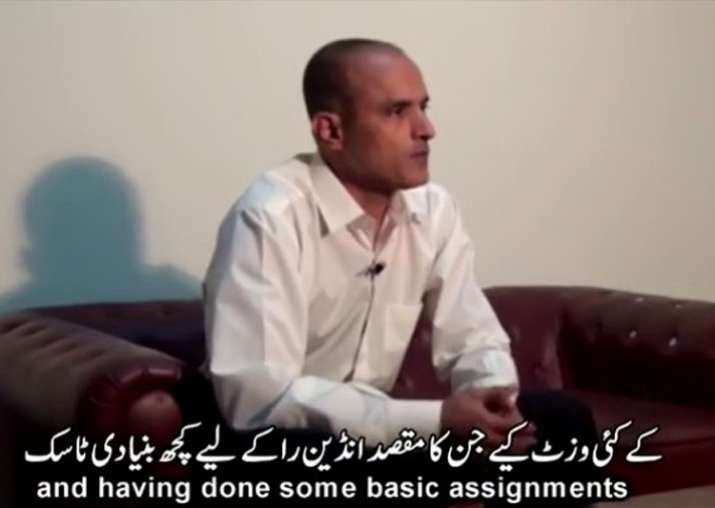 A day after the International Court of Justice (ICJ) stayed the execution of Indian national Kulbhushan Jadhav, the death row convict in Pakistan, Islamabad has reportedly filed a fresh plea in the top UN court today seeking rehearing of the case within six weeks.
Dunya News reported that Pakistan was set to re-challenge the jurisdiction of the ICJ after it granted injunction on Thursday on an Indian plea to stay Jadhav's execution.
According to law, Jadhav can challenge till the end of Saturday his death sentence in an appellate court. A military court sentenced him to death on April 10 on spying and terrorism charges.
Within 60 days of the verdict of the appellate court, the inmate can make a clemency appeal to the Chief of the Pakistan Army, Dunya said.
A death row inmate is permitted to make the final clemency appeal to the Pakistan President within 90 days of the Army chief's order.
The Pakistani government is facing flak over its handling of the case at the international forum with several legal experts questioning the strategy adopted and asking why it accepted the global court's jurisdiction. 
The Hague-based court, the UN's highest judicial body, had yesterday stayed the execution of Jadhav, 46, considered to be a spy by Pakistan. 
The ruling triggered criticism of the  Pakistan Foreign Office (FO) for its "poor handling" and also for its choice of Khawar Qureshi, who represented Pakistan's case before the ICJ. 
The Attorney General for Pakistan (AGP) had recommended some other counsel, The Express Tribune reported. 
According to former Pakistan Bar Council Vice Chairman Farogh Naseem, Pakistan should have immediately withdrawn its March 29, 2017 declaration accepting the compulsory jurisdiction of the ICJ. 
Instead of contesting the matter, Pakistan should havewithdrawn the declaration immediately after India took Jadhav's case to the ICJ, he said. "Why did Pakistan not take the glaring and brutal human rights violations in Kashmir before the court, despite the fact that Islamabad had a strong case in this regard?" 
Former Additional Attorney General Tariq Khokhar, an expert in international law, regretted that Pakistan had accepted ICJ jurisdiction through a declaration, which should have been withdrawn once Pakistan knew that India would invoke the ICJ's jurisdiction against it. 
"Being an arbitration forum, each contesting state was allowed to nominate one person of its choice to act as an ad hoc judge at the ICJ...India did nominate one but Pakistan did not," Khokhar said, adding that Pakistan's counsel did not argue for the full allotted time either. 
Eminent lawyer and human rights activist Asma Jahangir suggested that rather than making the ICJ ruling a matter of ego, "We should sit down, join our heads and find a way out by going through the ruling thoroughly. Who gave the opinion to deny consular access to Jadhav in the first place?"