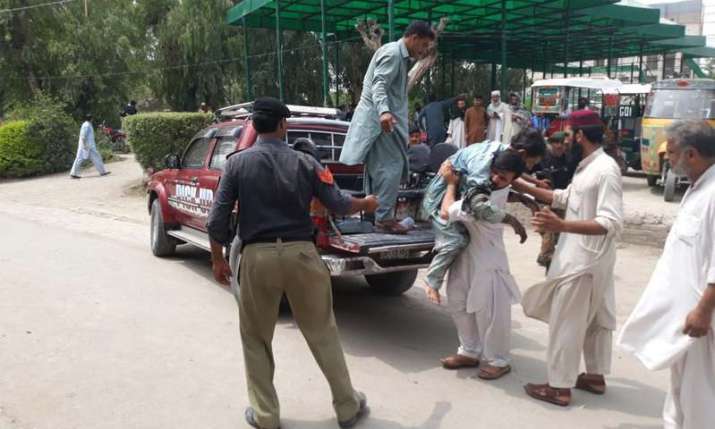 Four people were killed and 14 others injured when a bomb blast ripped through an election rally in northwest Pakistan, the third terror attack on a political rally ahead of the July 25 general elections.
Former federal minister and Jamiat Ulema-e-Islam-Fazl (JUI-F) central leader Akram Durrani suffered minor injuries in the blast in Bannu district bordering north Waziristan tribal district.
The explosives were fitted to a motorbike which exploded close to the vehicle of Durrani, who is the candidate of Muttahida MajliseAmal (MMA), a political alliance consisting of conservative, Islamist, religious, and far-right parties of Pakistan.
The blast took place around 40 metre away from the venue of a public meeting, Regional police officer Bannu Karim Khan said
The injured have been shifted to a local hospital where five are stated to be in critical condition.
This was the third terrorist attack on an election rally in Pakistan ahead of the general elections.
On July 10, senior secular leader of the Awami National Party (ANP) Haroon Bilour and 19 others were killed when a Taliban suicide bomber blew himself up in an election rally in Pakistan's northwestern Peshawar city.
Earlier this month, seven people including a candidate of the MMA were injured in an explosion during an election rally near Takhtikhel in the Khyber Pakhtunkhwa province. 
(With PTI inputs)