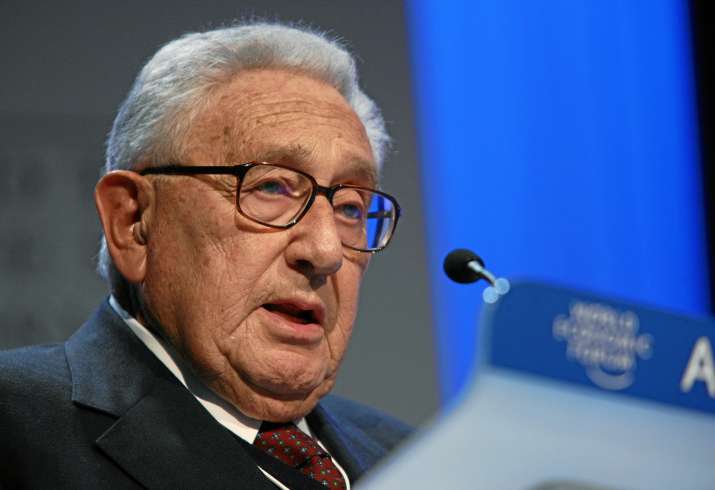 In a stunning disclosure, former US diplomat Henry Kissinger has said that Pakistan had promised then US President Richard Nixon in November 1971 that it will grant independence to East Pakistan.
However, a month later, Pakistan attacked India forcing the country to retaliate and join forces with East Pakistan, in what would become the Bangladesh Liberation war.
In an interview to a US magazine, Kissinger admitted that US turned a blind eye towards gross-human rights violation by Pakistan as it was using Islamabad an interlocutor to open diplomatic relations with China.
"The Bangladesh crisis, in its essence, was an attempt of the Bengali part of Pakistan to achieve independence. Pakistan resisted with extreme violence and gross human-rights violations," said Kissinger, who was US National Security Adviser in 1971.
"To condemn these violations publicly would have destroyed the Pakistani channel (for the US), which would be needed for months to complete the opening to China ... After the opening to China via Pakistan, America engaged in increasingly urging Pakistan to grant autonomy to Bangladesh. In November, the Pakistani president agreed with (then US President) Nixon to grant independence the following March," Kissinger said. 
By Kissinger's own admission, it was a fraught moment in history for US foreign policy.
"The U.S. had to navigate between Soviet pressures; Indian objectives; Chinese suspicions; and Pakistani nationalism. Adjustments had to be made-and would require a book to cover-but the results require no apology. By March 1972-within less than a year of the commencement of the crisis-Bangladesh was independent; the India-Pakistan War ended; and the opening to China completed at a summit in Beijing in February 1972," he said.
Compared with Syria, Libya, Egypt, Iraq, and Afghanistan, the sacrifices made in 1971 have had a far more clear-cut end, he added.