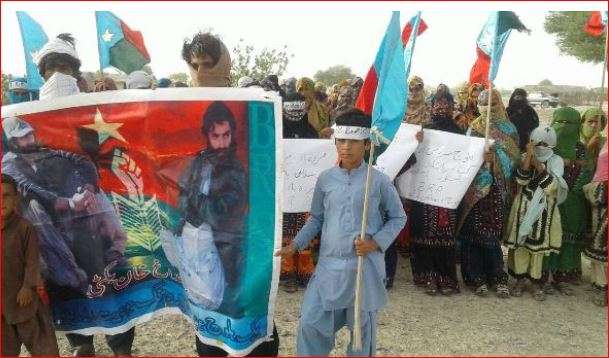 The people of Balochistan are getting restive against the atrocities being committed by the Pakistani military as well as the Chinese intervention in the region.
Blasting the Pakistani military, the residents of Balochistan today came out on streets in large numbers and shouted slogans in favour of their slain leader Nawab Brahumdagh Bugti.
The protestors shouted "down with Pakistan, long live Nawab Brahumdagh Bugti" and asked China to stop interfering in the region.

 

An editorial in state-run Chinese media had yesterday said that if India continues with its new Balochistan policy then Beijing will have to intervene in this matter.
Pakistan is facing such protests for quite a long time in Balochistan. The Baloch people are feeling emboldened after Indian Prime Minister Narendra Modi underlined the need to expose Pakistan military's atrocities against Baloch people during an all-party meet on Kashmir.
PM Modi mentioned the plight of Baloch people once again during his Independence Day speech on 15 August this year.

 

Balochistan leaders Brahumdagh Bugti and Ashraf Sherjan have expressed their gratitude towards India for highlighting the Balochistan issue internationally.