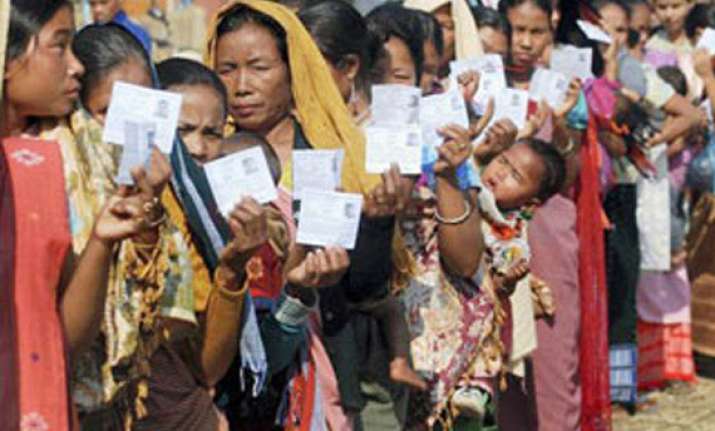 Aizawl: Women voters have been outnumbering male voters in Mizoram for the past few years, but paradoxically there are no women representatives in the state legislature for years together.
According to the voters' lists published on August 16, of the 6,86,305 total voters, there are 3,49,506 female voters and 3,36,799 male voters.
In the 2008 final electoral roll also, of the total 6.08,561 voters, female voters comprised 3,08,659 against 2,99,902 male voters.
Mizoram began to have a separate legislature of its own since 1972 when it was elevated from a district council under the state of Assam to the status of union territory, but only six women, including three nominated legislators, have made it to the state assembly in the past 41 years.  
The only three women politicians who received the people's mandate are Lalthanmawii of the People's Conference, elected from the then Aizawl East seat in 1979 and K.  Thansiami of the PC (earlier nominated to the assembly in 1978) who was elected from the Aizawl West seat in 1984.