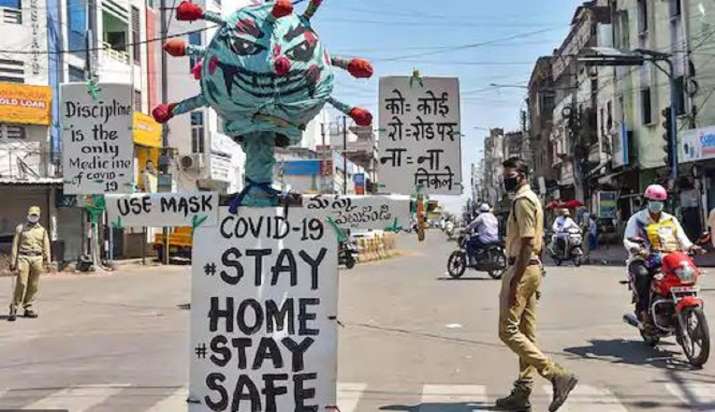 United States' Centers for Disease Control and Prevention (CDC) had advised its citizens to avoid travelling to India amid a massive surge in COVID-19 cases in the country. In a statement, the CDC said: "Because of the current situation in India even fully vaccinated travellers may be at risk for getting and spreading COVID-19 variants and should avoid all travel to India. If you must travel to India, get fully vaccinated before travel. All travellers should wear a mask, stay 6 feet from others, avoid crowds, and wash their hands."
The CDC also issued travel recommendations for fully vaccinated travellers which stated: "If you are fully vaccinated, then do not have to get tested before leaving the United States, unless your destination requires it and you do not have to self-quarantine after you arrive in the United States."
The United Kingdom has already added India to its travel "red list" on a precautionary basis after reporting 103 cases of a coronavirus variant first identified in India, the country's health minister Matt Hancock said on Monday.
The COVID-19 situation in India has been deteriorating amid the second wave of coronavirus infections. 
What Finance Minister said on COVID-19 situation in India
Meanwhile, Finance Minister Nirmala Sitharaman on Monday said she has taken inputs from various industry chambers on concerns of India Inc with regard to the management of the COVID pandemic and the centre would continue to work with state governments to save lives and livelihood. She sought feedback from businesses to deal with the impact of the second COVID-19 wave on the country's economy.
It is to be noted that the economy contracted by a whopping 23.9 per cent in the first quarter (April-June) of the previous financial year due to the outbreak of the COVID-19 pandemic.
"Spoke on the telephone with each of the following business/Chamber leaders. Took their inputs on industry/Association related matters. Informed them that GoI at various levels from @PMOIndia is responding to #Covid management. Working together with states for lives and livelihoods," she said in a tweet.
The Finance Minister had interactions with heads of industry chambers including CII president Uday Kotak, Uday Shankar, president Ficci, and Vineet Agarwal president Assocham.