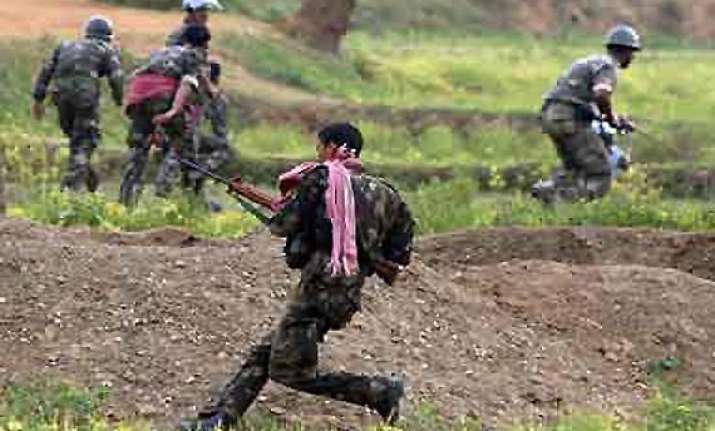 Raipur: Two security personnel, including a company commander of Special Task Force (STF), were killed in a gunfight Tuesday with Maoist insurgents in Chhattisgarh's restive Bastar region, police said.
Police also said to have gunned down two rebels, both women, in the gunfight besides injuring others. They also said they recovered two guns from the site.
Bastar district police chief Ajay Yadav said that a joint team of district police and STF jawans had left Mardum police station on a search operation, when Maoist insurgents, hiding in the jungle between Harrakoder and Tetam villages, opened heavy fire on them.
The security forces immediately retaliated.
After around two hours of exchanging fire, the Maoists retreated into the jungle.
On the security forces side, STF company commander Lauh Bhagat and constable Shivkumar Kujur were killed, while two hardcore women Maoists were also killed and their bodies recovered in the search operation after the gunfight.
The slain Maoists are being identified.