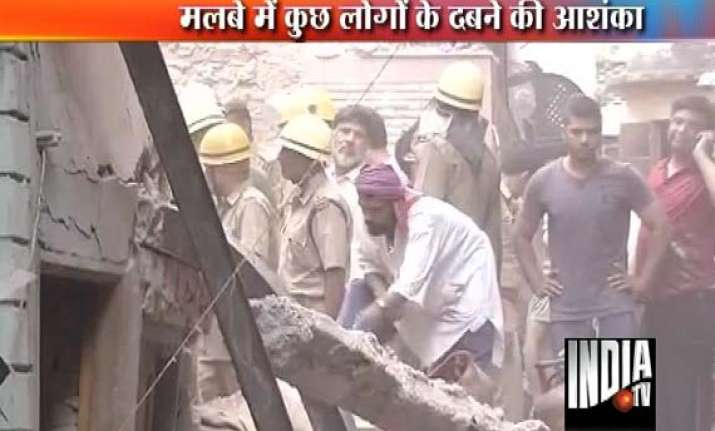 New Delhi: Atleast two people were killed and one injured when a three-storeyed building collapsed early this morning in Bara Hindu Rao locality.
"It felt like a tremor...the building collapsed," said an eyewitness.
The three-storeyed building was in a deplorable state and the police had informed the civic agencies seeking evacuation.
Nakki, who was in his 60s, and his sons Bunty, 35 and Salman, 28, were in the building when it collapsed.
While Salman and Bunty were taken out of the debris and taken to the Bara Hindu Rao hospital, Nakki died before he could be extricated.