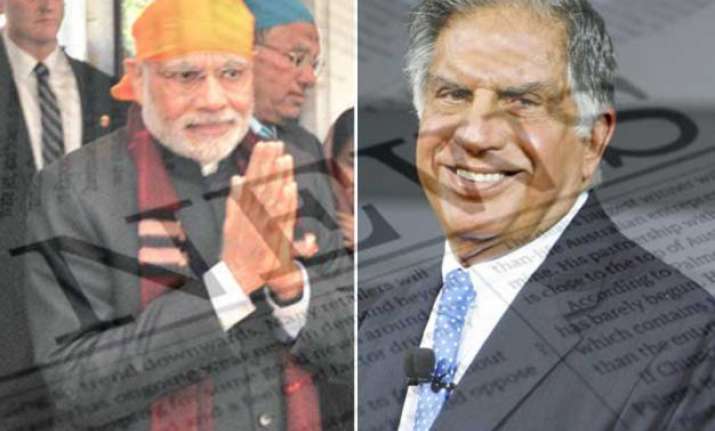 Protesters today took to streets against the killing of two youths in an army operation in Tral area last week and clashed with security personnel leaving aleast 12 persons, including two policemen, injured.  
The protests took a violent turn soon after the Friday prayers concluded at the historic Jamia Masjid in Nowhatta area of the city.
Prime Minister Narendra Modi along with Canadian counterpart Stephen Harper visited Gurudwara Khalsa Diwan and Laxmi Narayan Temple in Vancouver today morning.
He offered prayers at Gurdudwara Khalsa Diwan. The members of Indian community were present inside the Gurudwara premises.
Even as court battles continue over tax demand on foreign firms on deals entered in India before the change in laws, Finance Minister Arun Jaitley has sought to clarify his stand of not pursuing retrospective taxes, but said some cases were different.
Speaking at the Peterson Institute for International Economics here on Thursday, the finance minister said the government had taken the position that in cases where the courts had given their verdict in favour of the companies, no appeal will be filed despite such an option existing
The Supreme Court on Friday appointed Vivek Priyadarshi, SP, CBI to head a new investigating team to further probe the IPL 2013 spot fixing scandal against then IPL COO Sundar Raman.
Priyadarshi who also headed the 2G probe scam, will replace retired BB Mishra.
Cautioning the industry against getting "disillusioned so fast", top business leader Ratan Tata today asked it to give 'support and opportunity' to Prime Minister Narendra Modi for delivering on his promises.
Stating that the Modi government has not completed even one year in office, Tata said, "All of us should understand that it's a new government, and we need not get disillusioned and dissatisfied with so fast."