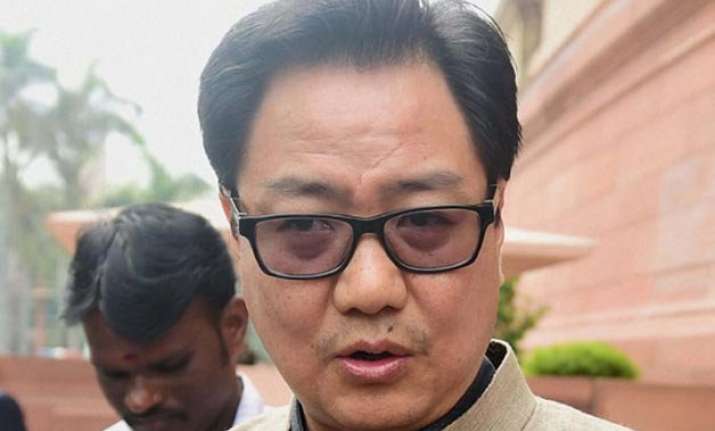 Jitendra Singh, Rijiju to visit flood-affected areas of Manipur
New Delhi:
Minister of State in the Prime Minister's Office (PMO) Dr. Jitendra Singh and Minister of State for Home Affairs Kiren Rijiju will be today visiting the flood-affected areas of Manipur to take stock of the situation.
Suspension of Congress MPs might be revoked: Govt Sources
New Delhi: Lok Sabha Speaker Sumitra Mahajan could today revoke the suspension of 25 Congress lawmakers, sources have said, SP, TMC, RJD, JDU, NCP,BJD members will meet Speaker today.
HC to hear CBI plea over Dayanidhi Maran illegal telephone exchange case
Chennai: The Madras High Court will today hear the petition filed by CBI seeking cancellation of the interim anticipatory bail granted to former Telecom Minister Dayanidhi Maran in the illegal telephone exchange case.
Mumbai Court to pass order on Lalit Modi warrant
Mumbai: A Mumbai Court has reserved its decision on the issuance of a Non Bailable Warrant against ex-IPL chief Lalit Modi, for today.