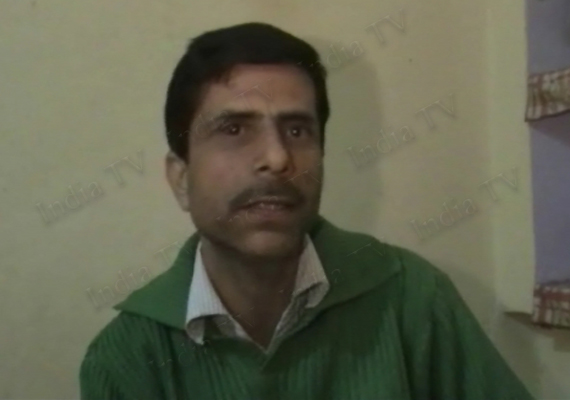 Faridabad, Haryana, Feb 15: Manoj Kumar Sharma, the driver of the Israeli Embassy Toyota Innova vehicle says, something suddenly touched the vehicle and before he could gather his wits, the vehicle exploded.

At home here after his treatment, Manoj says he considers himself fortunate to have come out alive from this attack.

He told India TV : "The attack took place ten minutes after the vehicle came out of the embassy. We were moving towards Chanakyapuri and our vehicle was waiting at the red signal on Race Course Road. Something touched our vehicle, and before I could gather my wits, the vehicle exploded.

"Some of the glass pieces hit my eyes, but madam's (diplomat's wife) condition was more serious and she could hardly move.

"I somehow managed to take her out and we were rushed to the hospital.

"I thank God for saving me and I also thank Delhi Police for providing me quick treatment."

Manoj's wife Vijay Laxmi said: "We were told my husband has met an accident. Nobody told us about the blast. It's when we reached the hospital that we came to know about the blast."