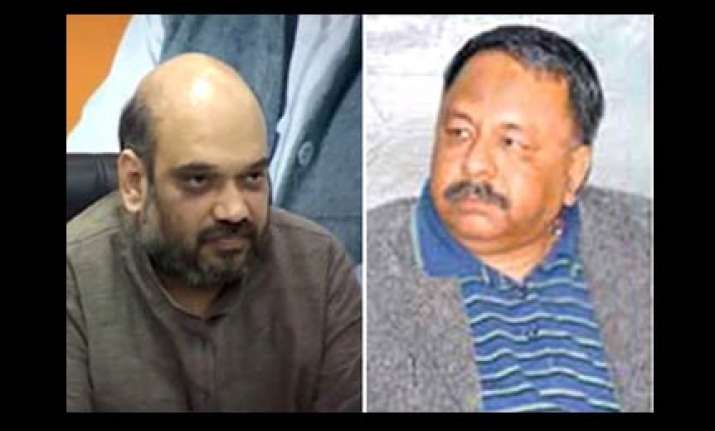 Ahmedabad:  A special CBI court on Wednesday reserved till August 26 its order on a plea by N K Amin, an accused in the Sohrabuddin Sheikh fake encounter case, to turn an approver in the 2005 episode.  Additional Chief Judicial Magistrate A Y Dave also reserved the order on a plea of eight other co-accused, including suspended IPS officer D G Vanzara, opposing Amin's petition.  
Amin, a former DSP, had filed an application in the court for turning approver last month and also sought pardon.  Earlier this month, CBI, probing the fake encounter, said it had no objection to Amin becoming approver, provided he makes true disclosures.  Today, Amin's advocate Jagdish Ramani submitted that the objections raised by the co-accused should not be heard. They have no locus standi in the case, he told the court.  CBI counsel Ejaz Khan supported the argument and submitted that the co-accused had no right to object to Amin's plea of becoming an approver and seeking pardon.  The matter was between Amin, who is in jail, and the court. Hence, the co-accused cannot be heard now, Khan said.  Advocate S B Vakil, representing Vanzara and others, raised questions about constitutional validity of Amin's plea.
 Vakil cited a number of Supreme Court orders to substantiate his contention. He argued that the special did not have jurisdiction to record the statement of Amin under CrPC, which is the first step towards deciding on a person becoming approver.
 After hearing the arguments, the court reserved its order till August 26.
Co-accused in the case, including Vanzara and suspended IPS officers Dinesh M N and Rajkumar Pandiyan, have objected to Amin's plea to turn approver. These accused were present in the court during the arguments.
 Amin, lodged in Sabarmati jail along with other accused, was arrested in 2007 based on the statement of a witness involved in the operation of abducting Sohrabuddin and his wife Kausar Bi in 2005.
 He had filed his application a day after CBI arrested Gujarat's former minister of state for home Amit Shah in the same case on July 25. PTI