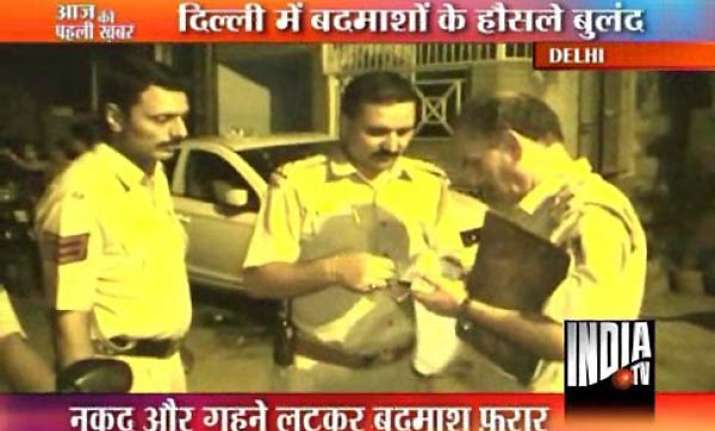 New Delhi, Jun 29 : In another case of daring robbery, armed robbers barged into a house in South Delhi's Amar Colony, began thrashing the lone 52-year old  lady inside the house and decamped with Rs 12,000 cash, three gold chains and a gold jhumka (earring), the victim's son Rajat Kapoor said.

Saroj Kapoor was alone in her house on Tuesday evening, when the robbers barged in. The robbers severely thrashed the woman, ACP South-East Ajay Choudhary said.

The woman later went to the balcony and raised a hue and cry. She was admitted in an unconscious condition in VIMHANS hospital.

Police are yet to trace the whereabouts of the robbers.