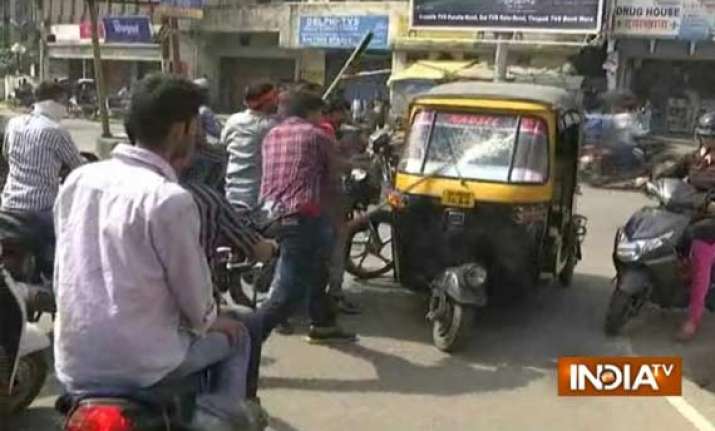 Ranchi: Acting swiftly on the  allegations of  forced conversion leveled by shooter Tara Sharma against her husband, the CJM court has issued a warrant against husband Ranjit Kohli alias Rakibul Hasan and his mother.
Earlier in the day, scores of Vishwa Hindu Parishad (VHP), Nari Sena and Bajrang Dal activists called for Ranchi bandh today to protest alleged torture of a gold-medal-winning woman shooter, Tara Sahdev, by her husband.
Protesters demanded immediate arrest of Rakibul Hasab alias Ranjit for forcing his wife Tara to change her religion. 
Normal life came to standstill in the state capital and other parts of the state as vehicles hardly plied on the roads. 
Agitators blocked the Purulia Road, Hazaribagh Road and Harmu Road in the capital and damaged some vehicles. 
One of the agitator said, "We are here for justice. We want safety of our mother and sister. We are protesting against the assault meted out to Tara. This is wrong."
Last week, Tara in her police complaint alleged that she got married to Rakibul who faked his identity as Ranjit. 
She claimed that Rakibul and 20 other people forced her to change her religion on the first night of their marriage.  When she refused, she was allegedly beaten up and a dog was made to bite her. 
The marriage was solemnized as per Hindu rituals.